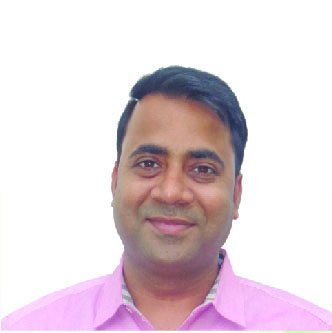 It was just a usual lazy Sunday Morning, but this was the day on which I was destined to meet three people who were about to change my life. Yes, I still remember it as fresh as the fresh smell of coffee or the aroma of the soil after the first rain. As I complete my tenth year (i.e., August 1, 2016) I still have all those pictures crystal clear as if they just happened yesterday.
Oh yeah! Those three people were Mr. Murali (our MD), Mrs.Bharati (our HR Head), and Mr. Mayur (our GM). These three were the people who gave me a reason and made me think why I need a change, and I believe those reasons were sufficient enough for me to carve a new way from my four-year old world (i.e., my previous organization).
It is a very common thing that anyone can be impressed by Mr. Murali. He can just blow you off your feet with his own elegant style and still leave birds chirping on your head that how can such a young person be so. Let me tell you something, he was the person on whose words I decided that I wanted to work with this company and at least try to acquire 1/100th of him. I am really very hard to bring into terms, but he did it and did in such ease that I am still here in this company writing this. To describe Mr. Murali in one sentence is next to impossible, but can say "A great talent, with a greater heart, and a true leader."
About Mr. Mayur, he has his own qualities to speak of. He can be as calm as a saint and can do his work as if he is meditating and can sit on a problem for hours at the same time can be an avid businessman with excellent management skills.
Then! August 1, 2006, the day I started my journey in AVONTIX. Since the joining day it has been a journey of continuous learning. Initially the job demanded a little extra time, as we were at the starting stages and faced some teething issues too, but gradually we have overcome it with shining colors. I really feel proud to be a part of the Core Team and overall a phenomenal experience. You should really be lucky to have three strong people around you and guiding you all the way round.
As we all say, Avontix was also not built overnight, but with Mr. Murali being like the roof, Mr. Mayur and Mr. Satish as the two strong pillars, we being the bricks, and trust and confidence acting as the cement we are still growing stronger day by day. Even sometimes I feel like these three persons (Mr. Murali, Mr. Mayur, and Mr. Satish) are like the Spartans in the movie 300, coz it was their ambition to start this and now look we are almost nearing 3600+ and growing.
The best thing in Avontix India Pvt.Ltd is here you won't find bossism, politics, and leg pulling. Here we sheerly cater talent and the talents are well preserved and nurtured. Here we believe in only one thing and that matters the most and that is "PERFORMANCE."
In these ten years we have come along a long way and now on the verge of multiplying more as a sign of growth.
Whatever I write, how much I write, or for whomever I write, words always fall short for me and as now I am heading the production, I am really grateful to my complete team. They are the force behind our success and we are what we are because of them. Their undying spirit, enthusiasm, and aliveness provide glory as well as warmth that anyone can feel once they walk in. I can simply put it in this way "there is no other company like Avontix" you got to experience it to believe it. So I welcome the daring souls to be a part of our success journey.
Manash MishraSr. Manager, Avontix India Pvt.Ltd.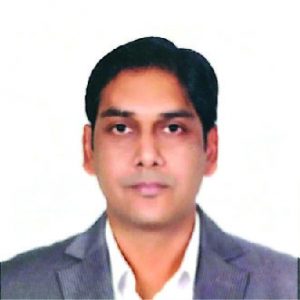 I am Pravesh Gupta, a proud member of Team Avontix. I am designated as Coding Manager; however, I want to refrain myself to be called so. In a well-knitted family, we cherish relationships, not designations.
Avontix has chosen me to be part of its family in February 2009. The journey has been marvelous which is still continuing. I celebrate each day of my life in Avontix. With just three people to start with, it phenomenally rose to a strong team of 3600 members in just 9 years. Isn't that amazing? In current era, companies become big by mergers and acquisitions, yet Avontix ran this race solo and emerged as a clear winner by setting a class example of its own kind. There were obvious struggles, but then who does not have them when something starts from nothing. As it says, "One day, in retrospect, the years of struggle will strike you as the most beautiful."
The last 6 years of my career, in Avontix, has been magnificent. I joined Coding department at the stage of its infancy and that is the best stage when you have abundant scope of proving yourself. I was given full support and complete freedom so that I can show my best side, and I am so much thankful to the management for giving me this lifetime opportunity. I am also very fortunate to have such a wonderful Coding team, and with their continuous support, I must say, "sky is the limit for us."
At Avontix, the whole experience has been so inspiring that it couldn't be better. The only success mantra of Avontix is "Just Believe, it will happen" and Yes, it is happening. When we have such a great visionary to lead us, success is inevitable.
At Avontix, people are given opportunities to explore their talent with complete freedom. No matter at what age or stage of life they are, everybody is equal and important. We not only celebrate all festivals with great pomp and show but also organize events, like games and sports, with other talent show activities.This always keeps everybody's energy levels high. The best thing I like about Avontix is that we give equal importance to individual's health and well being. As part of this, team Avontix has successfully incorporated physical and mental health programs in the form of Gymnasium and Yoga. This keeps our whole family healthy, energetic, and highly productive.
Whoever wants to be successful and to give new lease of life to their careers, I welcome each one of you to join Avontix and be a part of its success story.
"Just Believe, it will happen"
Pravesh
Sr. Manager, Avontix India Pvt. Ltd.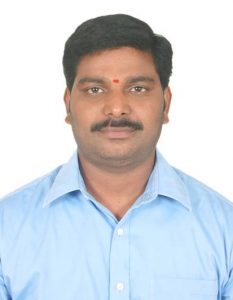 Being a fresher with B. Tech background, I joined Avontix as Junior System Administrator on 08-04-08. I became the Unit Manager in a span of eight years. This is an unbelievable growth in medical transcription industry as I never had medical transcription experience.
I strongly believe that I am in this designation only with the support of the management and our Vijayawada Team. Personality development training sponsored by Avontix helped me learn many more things which helped me to be in this position successfully. Avontix identifies committed and sincere people and helps them further develop their potential.
We started Vijayawada branch 4 years back with a small team of 8 members. Along with the production, we have also started training and now we are proud to say that the strength reached 100. We have taken 4 years to stabilize this organization very strongly with more employee benefits.Now Avontix Vijayawada is in huge expansion plans and ready to provide opportunity for 300+ employees in a span of one year. Avontix is an open offer for committed and sincere people who think big. We are also open to vendors and other medical transcription companies for mutual benefit and support.
Avontix has redefined the Medical Transcription Industry with many innovative ideas to simplify transcription and to improve policies. We have changed the normal leave policy with a very helpful and employee-friendly leave policy and have also started ESI, Health Insurance Policy, and 5 days working plan, quarterly hikes and gratuity benefits. Along with these benefits, we are providing very healthy atmosphere for an enthusiastic team.We are also very proud to say that we are doing the best in client satisfaction as we have developed a strain free process.
My decision to stick with Avontix gave me such a great opportunity. Along with the steady growth, Avontix honored me with core team membership. This is the most amazing achievement in my life.
Being a team member of Avontix, I always focused on my roles and responsibilities, especially on troubleshooting and innovative thinking, and I never thought about my career growth as the management was one step ahead in this.
My hearty thanks to the management,team and other departments for their extensive support in all aspects of my success.
Naghawraazu (Nagaraju.D)
Unit Manager, Avontix India Pvt.Ltd.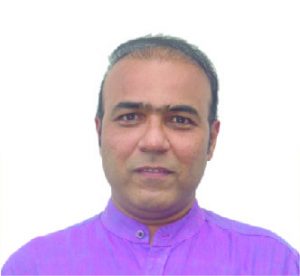 "I have been a part of Avontix right from its inception in the year 2006.
About Myself: I started my career in Medical Transcription with Care Technologies, Hyderabad, as an 'OJT' (on-job trainee) in the year 1997-98. I have close to 18 years of experience in this profession with the last 12 odd years being at the management level. Academically, I have completed my MBA (Healthcare), M.Com, and M.A. (English). I have been through the crests and troughs of this industry in the last 18 years.
I started my journey in this company as a "Production Manager" and graduated to the current level of 'General Manager' in these 10 odd years of my association. I am currently heading the 'MT Division' of Avontix India which has a team of 1500 odd employees including our service partners. I am extremely satisfied and content with the crystal clear policies and transparency of the higher management at the Indian operations level and also from our principal promoters back in the US. The flexibility in operations and freedom in decision making gave me an opportunity to think differently and give way to support an organization which always intends for a mutually beneficial relationship with its family members.
Avontix considers itself to be its competitor from all aspects and thrives to surpass its own records with respect to the overall growth and development of the organization and the associated family members.
Avontix always aspires to make their family members feel that this is the best place to work for. At the same time, Avontix believes in the policy of being 'creative' and not 'competitive'.
Avontix emphasizes on lean management policy and has been focalizing on building an outstanding process-dependent organization and not at any point in time an organization which is people dependent. Team members used to get emotionally attached with the company with a feeling that the company is their second family. These basic conventions and attributes were imprinted in the minds of all Avontix family members right from the start when the strength was less than 5 team members. The same protocol is being adhered to across all levels and departments in the current organizational structure as well.
I personally encourage all from the MT profession or those who aim to make this profession as their career to be a part of this evolving organization which is determined and committed to transform and change the way in which employees have been working in this profession. I invite you to be a part of this organization which is aiming to double its current workforce of 3600+ in the next few years"
Mayur Damani
GM, Avontix India.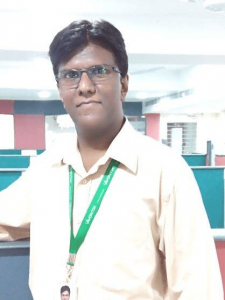 Whether a glass is half full or half empty depends on the attitude of the person looking at it.
The seed of attitude, whether it is positive or negative, is laid down by a single individual and this rubs on the whole bunch of people who are part of the company. Positive attitude is the key difference between good and great.
I am sure that everyone will agree with the above statement. This is precisely the thing I looked when I joined Avontix. The primary reason for joining Avontix is because of my mentors, the CEO and Managing Director of Avontix, Mr. Murali Krishna Ravipati and Mr. Mayur Damani, the General Manager.
When I joined Avotnix as a SQA/TL, I was already employed in an MNC as AM-Operations, but still I did not have even an iota of doubt what I will be achieving and accomplishing under the visionary leadership of Mr. Murali Krishna Ravipati. When I got the call to join, I did not hesitate for a moment and joined Avontix immediately.
This association with Avontix started eight years back and it is becoming stronger with each passing year. Currently, I am working as Manager–ACT and head the divisions of Audit (Process and Quality), Certification, and Training across all branches of Avontix. It has been a roller coaster ride all these years where I got ample opportunities to prove myself and climb up the ladder. At Avontix, climbing up the ladder is simple and easy and is based upon only one rule i.e., PERFORMANCE. Nothing else matters here at Avontix.
We have a highly sophisticated system called "Integrated Performance Appraisal System" where each and every individual's performance is taken care of without any manual intervention. We, at Avontix, give significant importance to work and life balance and are equally conscious about the health of each and every employee.
We have established a Gymnasium. We also conduct Yoga classes and so on. Our sole aim at Avontix is to make Our Company the Best in the World both in terms of employee satisfaction and client satisfaction. Come, join us and experience chance of lifetime. You are certainly going to appreciate your decision.
G S Mahaboob Muneer
Manager ACT, Avontix India Pvt.Ltd.
In fact one of the greatest gifts to me in my life is Power To Choose. Choice determines the path through which our destiny travels. The choice is free and every decision comes with an involvement.
It is that determined decision to make the right choice that changes history. My name is Pradyut Jana and I am a proud team player of Avontix Solutions Pvt. Ltd.
I am positioned in this elite team as a Sr. Manager Strategic Initiatives. Back on July 20, 2006, I took a decision and made a choice to become a part of this wonderful Avontix team as a Team Lead – Operations. Avontix has its own core values which are just not touted but are lived and experienced.
Collaborative leadership, effective alignment of individual goal with that of organizational goal, cutting-edge technological advancement, innovation and techniques to add a new dimension to the contemporary industry of healthcare revenue cycle management has certainly redefined and given a new shape to this noble and sought-after career of healthcare documentation.
You don't have to wait or ask for an increase in paycheck here, you will just get that with the help of technologically-advanced methodology and a beautiful system-driven concept called IPAS Integrated Performance Appraisal System. Principally, it's the Avontix's human and cultural values of freedom, respect, love and care that has pleased me the most and compelled me to devote my long momentous years of my career here.
I am really thankful to Avontix for all the opportunities provided to me. I have just not realized my personal corporate achievements rather I have experienced fulfillment here in form of my personal expansion of enriched knowledge and learnings under the expert guidance of super successful senior leaders of Avontix. People work here with lot of fun and energy paying certain level of respect to each other building strong trustworthy relationship not only within the team but with our esteemed clients as well. On behalf of our most trendy and enthusiastic GenNext Avontix team, I wholeheartedly welcome all the young and energetic boys and girls who dare to have that passion of making an exciting career in their lives.
Its always your decision and your choice that builds a strong foundation of your career and opportunity begins here at Avontix. With All Good Wishes and Loads of Love!
Pradyut Jana
Sr. Manager Strategic Initiatives, Avontix India Pvt.Ltd.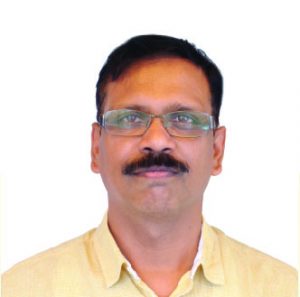 My journey with Avontix started on July 24, 2006. I had joined Avontix as SPR and have been growing ever since. From the past 5 years, I am in managerial position in Avontix Tarnaka and I am proud to be the core team member.
Joining Avontix was the best decision in my life as it transformed me. This change took 9 years and I can proudly say I have spent 60% of my career in Avontix.
Our senior management at Avontix always made employees a part of big picture and so when I was QA, it opened a new door of opportunity for me for a leadership role to set up a new branch in Tarnaka. With all of the support of the management, I was able to bring up Tarnaka Branch from 5 employees to presently 120 employees. I would really like to appreciate all my Tarnaka Team members and thank them for their valuable co-operation.
My association with Avontix taught me perseverance, and ability to enact solutions to problems, and to take active role in turning around the situation. In these years, I also learnt attention to detail, clear communication skill, and goal-oriented focus, tenacity, and persuasion skills.
I love to work at Avontix because of its steady growth curve, competitive pay, transparent policies, opportunity to earn more, regular performance reviews, and timely pay.
Moreover who would not like to work in a company where you are valued and respected.
Avontix has arrived to redefine the Medical Transcription Industry with employee-friendly policies. I invite all (freshers, trainees, and experienced talent) to join Avontix, and let us create innumerable success stories. Dream big, join us and go beyond your limits to fulfill it.
Adapa Deepak Kumar
Sr. Manager, Avontix India Pvt.Ltd.