EZchart is a complete chart management solution, designed to bring efficiency and cost savings to ASC patient records management. It simplifies and automates the chart preparation, storage and retrieval processes. It eliminates the cost of pre-printed forms, sticky labels and chart storage.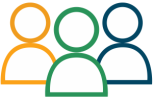 Interfaces with your existing scheduling system to pull case information in real-time.

Eliminates sticky labels, paper chart storage and the need to manually prepare charts.

Print all your daily patient charts with a click of a button.

ELIMINATE PREPRINTED FORMS
All forms are available digitally and can be edited at any time.

Barcode technology automatically assigns scanned forms to the desired location.

HEALTHCARE DOCUMENTATION FEED
Integrates with our Healthcare Documentation solution to pull updated reports.
Eliminate the Headache of Paper Chart Storage