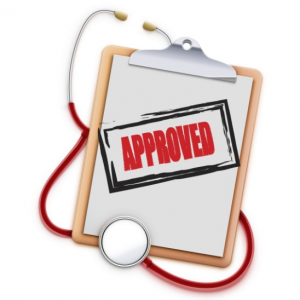 Healthcare industry is vastly different from the other businesses and hence faces a lot more challenges than the other industries in managing its complicated revenue cycle. The waning reimbursement rates of the claims and the dynamic health policies make it challenging for the healthcare industry managers to improve the financial health of the facilities by maintaining a healthy revenue cycle management. The difficulties of hospitals and healthcare facilities in the revenue cycle management are due to the fact that the consumers of this industry rely a lot on insurance providers for the improvement of their health. The facilities have to interact with numerous insurance providers so as to get full reimbursements for the services provided and this is a complicated task. However, by implementing these credible approaches, the healthcare facilities can achieve excellence in the management of their revenue cycles.
Collect patient financial responsibility: It is seen that high-deductible health plans are more dominant in the insurance market that increase the financial responsibility of the patients. According to the RCM services professionals, there are reports which indicate that almost 50% of the patients do not pay their medical bills completely. In such a scenario, it is of utmost significance to collect the patient financial responsibility amount upfront. For this purpose, the RCM service providers can give the options of payment either at the point-of-service or before the service. To successfully implement this strategy, it is required that the healthcare facilities offer the financial estimates of their responsibility before or at the point-of-service. The healthcare organizations can get the cost estimates by adopting certain software tools.
Implement automation of prior authorizations: Many insurance providers are increasing the requirements for prior authorization and coverage eligibility to avoid and reduce unavoidable costs for the providers. This has led to an increase in troubles for the healthcare organizations' revenue cycles. To eliminate the burden of administrative costs involved in the prior authorizations and coverage eligibility verifications, RCM services professionals insist that these tasks can be automated instead of using the manual processes. It is estimated that many times the pre-authorization processes delay the care procedures. Hence, by automating the prior-authorization and eligibility verification processes the healthcare facilities and insurance providers can work seamlessly towards providing better and faster care to patients.
Let's look at the other two approaches that healthcare facilities have to implement to achieve excellence in their revenue cycle management in our next article.
4 Credible Ways to Improve Revenue Cycle Management