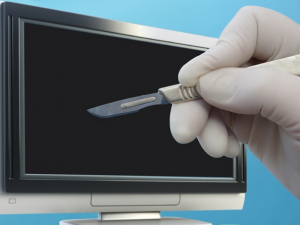 Implementing electronic health records (EHRS) that have a systemized collection of patient data in a digital format has become mandatory for all the health care providers to receive benefits from the government. Electronic health records facilitate providing information instantly and securely to authorized users in real-time. EHR systems help in storing a patient's medical history, diagnoses, medications, treatments, allergies if any, test results etc. that is critical in deciding a patient' care. Such EHRs are very beneficial for Ambulatory Surgery Centers (ASCs) as well. Let us see some of those benefits.
Compliance: By adopting EHR solutions, ASCs can fulfill the documentation requirements of the CMS ASC quality program reporting. The documentation done in these EHR systems is automatically aligned with the operative report that goes to the healthcare facility.
Payer requirements: Along with the CMS reporting requirements, the requirements from the commercial payers are also demanding the implementation of EHRs in ASCs.
Accuracy: EHRs of ASC when integrated with that of the facility improve the accuracy of information by reducing the duplication of data entry thereby decreasing the occurrence of data entry errors. This helps in improving the overall quality of care provided to the patients.
Efficiency: When multiple users have the authorization to access the data stored in EHRs, the efficiency of the professionals automatically increases as they have the information needed instantaneously.
Everyone agrees that EHRs bring efficiency and efficacy to the patient care. So, while deciding on the EHR solutions, the ASCs should take into consideration certain points such as:
Choosing the vendor: If a facility already uses an EHR system and owns an ASC, it is better to ask the current vendor to help with implementing EHR in the ASC as well because this will ease the integration of data of ASC with the facility's data.
Compliance: One thing to be considered before deciding on a vendor is, how well the documentation in the EHRs is going to be compliant with the rules and regulations.
Efficiency: It is a common complaint among the healthcare facilities that have implemented EHRs that the efficiency of the physicians is decreasing due to the burden of documentation on them. Hence, it is significant to choose an EHR system that is easily understood and usable by the staff and best serves the purpose of documentation without affecting the efficiency levels of the physicians.
Selecting EHR solutions for an ASC is a complex yet significant task that should be taken up with two prominent goals in consideration that include efficiently creating and sharing patient information documentation and not disturbing the productivity and efficiency of the surgeons, that help to increase the patient safety at the ASC.
Benefits of Implementing EHRs in ASC