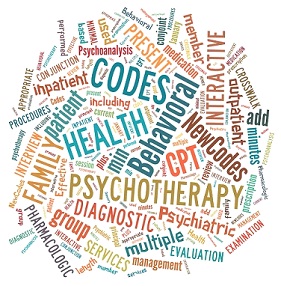 The task of assigning alpha-numeric codes to the medical procedures and diagnoses performed on patients called medical coding requires specialized skills in performing medical coding jobs. Although medical coders find it a bit challenging initially, they can gain expertise in medical coding profession if they have an eye for detail. With a combination of knowledge of human anatomy and medical terminology with analytical and organizational skills, coders can achieve good experience and expertise in this profession within a short time. There a number of companies in Hyderabad that provide medical coding services and offer medical coding jobs. For the convenience of coders who have just taken up this profession, here given are some commonly used procedure codes that fall under the category of evaluation and management codes, a part of the CPT codes.
Codes for new patient office visit: The codes from 99201-05 are used to bill a new patient being seen in the office. New patients are those patients who were never seen by a physician in the same specialty within the group for at least three years.
Codes for established patient office visit: The codes from 99211-15 are used to bill an established patient for office or other outpatient visits. Established patients are those who were seen by any physician of the same specialty or sub-specialty within the group within the past three years.
Codes for initial hospital care: The codes from 99221-23 are used to bill new or established patients admitted to the hospital.
Codes for subsequent hospital care: Codes 99231-23 are used to bill for patients' subsequent hospital care. Per the CPT manual, there are three levels of subsequent hospital care per day that requires meeting at least two of the three components which are related to interval history, examination and medical decision-making.
Codes for emergency department visits: Codes 99281-85 are used to bill patients' emergency department visits related to the amount of patient history obtained, examinations performed, diagnostic tests needed, and the complexity of medical decision-making.
Appropriate and accurate coding plays a crucial role in maintaining patient records and receiving timely insurance reimbursements for the services provided. Professionals in medical coding services help in making the insurance payer understand the nature of illness or ailment and the method of treatment provided. Only keen interest in the profession and a desire to exceed will help a medical coder to understand the various codes and use them accurately.
Five Frequently Used Medical Codes -Avontix