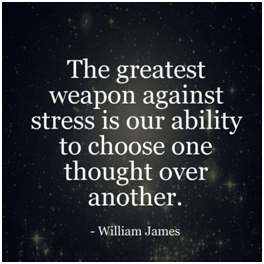 Are you getting irritated for the smallest of things that go wrong? Then, it is probable that you are stressed out. When there is a gap between what you can do and what is expected of you, then you get into a situation called stress. This occurs when you think that expectations on you from the work front or relationships surmount your ability to cope.
How to identify if you are under stress: Here are few silent signs that give you an idea if you are dealing with stress. According to psychologists, stress has an impact on both physical and mental health. If you find any of the symptoms mentioned here, it may be that you are under stress and need to take remedial actions. When you are going through a lot of stress, your immune system becomes unstable and you may get skin irritations or always have a cold, the cause for which may be mistaken for allergies. If you are dealing with frequent headaches or tummy upsets, it may be a better idea to look out for the reasons that are causing stress. Another major symptom of stress is hair fall and sometimes you may get mentally sick too which you and your family may not even figure out. You may be under stress when you have trouble with concentration or memory.
Dealing with stress is possible: Nobody can run away from life and the stress it brings with it. But how often you get engulfed with stress or how much you get stressed are the factors that decide the quality of life you lead. Here are some smart tips to overcome stress.
Tackle one thing at a time: We all agree that multitasking is the norm these days. However, if you want to prevent stressful times ahead, make it easier for yourself by focusing on one thing at a time. This will not only reduce the stress of doing multiple things at a time but also, prevent the stress of the inability to focus on anything and compromising on the quality of work.
Make a note: One of the major reasons for stress is the tendency to forget. Not all people have great memory power and if this holds true for you, then it is always the best idea to make a note of things to be done. Put down every task in writing that has to be performed or accomplished. This eliminates the stress resulting from weak memory and you may forget about forgetting.
Don't carry emotional baggage that is heavy: One negative aspect that has a big impact on increasing stress levels is over thinking. Do not build mountains out of molehills. If there is anything that troubles you, think for a second and question yourself how this is going to affect you after few days. Will it matter to you after a couple of years or down the lane five years? If not, come to a conclusion that it is a trivial matter and does not require to be carried for long. This will make you realize that most of the matters that push you towards a stressful life are not to be given that weight in the real sense.
As the saying goes, prevention is better than cure; your focus should be on preventing getting stressed. Follow these simple hacks and enjoy a stress-free life.
Visit : Avontix
How to Eliminate Stress from Your Life? -Avontix