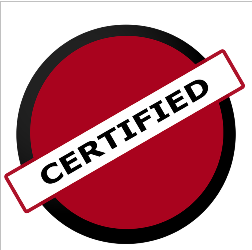 Medical coding is a specialized field and requires skills that need to be attained with training. Although some medical coding companies offer training and hire those who successfully complete the training, there are companies that hire only people with appropriate credentials from AAPC. But, one of the things observed in many candidates who wish to achieve coding credentials from AAPC is that they struggle a lot with the education and exams. The examinations conducted by AAPC are challenging not just for novices but even for those who have experience in medical coding jobs. Here are some tips that can help you to clear your AAPC credential exams.
Get proper education: The AAPC coding credentials' standard includes questions from CPT, ICD and HCPCS manuals. Hence, it is required that, to clear the examination, you need to study and understand all these manuals. If you are a newcomer to the industry, you would anyhow want to understand all the basics, so you would be studying all these manuals. However, if you are already into the field of coding, you may be under the false impression that you know so much about the industry and have experience in it and there is nothing new to learn. But, what you need to understand is that you could be having experience in a niche market of coding. So, the first step to clear a coding certification exam is to enroll in a course from a reputed institute that offers proper in-depth knowledge base needed. You will need a trainer or coach who understands where you stand, where you stumble and keeps you on track while clearing your doubts and answering your queries.
Review your skills: To clear the coding certification exams, you will need to sit for a long duration of nearly six hours. Although the exam is conducted with two breaks in between, it is a rigorous exam that needs to be attended with a lot of mental strength and complete confidence. To sit and write an exam for such a long duration, you need to be really prepared and you should know what kind of questions would be asked and how you would answer those. Having your manuals in front of you is not sufficient to clear a coding exam. You need to know the key concepts that you are going to be tested on and be confident about answering them with authority. Approach your coach and ask the coding guidelines you ought to know to clear the exam. Don't mark up your manuals in such a way that it hampers your ability to get to the highest specificity.
Learn time management: However good you are at the subject, your efforts will not be fruitful if you don't learn how to manage time. You should learn to practice for exams with timed exams that let you know your time management skills while answering the questions. You should take practice exams that give you hands-on experience of the actual coding credential examination.
Once you are done with the training part, what you need to excel in medical coding jobs is the coding certification from AAPC. Take the exam, prove yourself and join the best medical coding companies for a rewarding and satisfying career.
How to Pass the Coding Credentials?