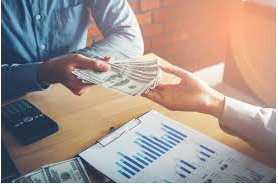 Healthcare revenue cycle is impacted by different processes and their efficacy levels with each stage of a process showing its impact on the next stage and other processes. Healthcare providers and medical coding companies should work considering this fact and remember that even the minutest problems or mistakes that are left unaddressed can lead to much bigger challenges in revenue cycle management. Hence, it is required that healthcare providers have accurate healthcare documentation and medical coding processes in place to have an efficient medical billing process for a healthy revenue cycle. Medical billing predominantly relies on the medical coding process to provide codes and submit claims for the services provided. This makes it essential for the people in medical coding jobs to assign accurate codes to the services and procedures performed and proactively identify and correct if anything is wrong.
The coding process is a complex science that needs to be applied cautiously with an in-depth knowledge of the various code sets used and the latest updates in these code sets. Any kind of irresponsibility or disinterest in the job being performed may result in an incorrect medical code resulting in lesser or lost revenues, delay or decline of claims, and compliance risk due to faulty coding or over-coding.
Able medical coders in the medical coding jobs facilitate a perfect coding process that is accurate and updated with the latest modifications and changes to the coding sets and help in accurate billing process thereby eliminating chances of denials, revenue loss and risk of penalties. For an efficient and flawless medical coding process, healthcare providers need to –
Establish clear expectations and standards for the staff and communicate them properly.
Measure the quality levels of coding frequently and analyze trends that affect reaching the organizational goals.
Mitigate revenue losses with appropriate quality analysis in place and cross-check codes before submitting to ensure clean claims.
Communicate periodically and provide feedback to coders for prompt education on coding changes and guidelines.
To keep the coding and billing processes up-to-date with various changes is challenging in the times when there are many changes coming up in healthcare reimbursement guidelines and regulations. Yet, it is essential to streamline revenue cycle and improve the bottom line to survive and flourish in the competitive marketplace with diminishing margins and high costs and for this, healthcare providers need to partner with the best medical coding companies.
Medical Coding and its Role in Revenue Optimization