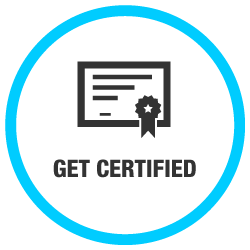 Clearing a certification assessment in coding is an accomplishment for many medical coding professionals. Coding assessments conducted by the American Academy of Professional Coders (AAPC) and the American Health Information Management Association (AHIMA) assess your coding skills and give you an edge over the others who are not certified coders. The coding assessments of these organizations are conducted with the intent to reinforce your strengths which make you better equipped when hunting for the perfect medical coding jobs.
The American Academy of Professional Coders (AAPC) is one of the world's largest training and assessment organization for healthcare professionals like medical coders, billers, clinical documentation specialists etc. The AAPC provides training and certifications to professionals in medical coding along with other services. The coding certifications from AAPC have a great value across the world as they are considered the gold standard in the healthcare industry. The organization provides various credentials like a certified professional coder (CPC), certified outpatient coding (COC), certified inpatient coder (CIC) etc. Apart from these, the organization also offers credentials for different specialty experts like certified ASC coder (CASCC), Certified Anesthesia and Pain Management Coder (CANPC) etc. Assessments for these credentials test your skills in CPT codes, HCPCS Level II codes and ICD-10 codes hence, if you are a certified coder, it shows your proficiency in these codes which is very helpful in your medical coding jobs.
The American Health Information Management Association (AHIMA) is an association of health professionals that are into the health information management. This association offers credentials in four different domains of the healthcare industry – a) health information management; b) coding; c) data analysis; d) privacy. The certifications in the coding field are Certified Coding Associate (CCA), Certified Coding Specialist-Physician-based (CCS-P) etc.
There are multiple specialties that can be chosen by professionals in medical coding companies, so the training and certifications from either AAPC or AHIMA could be crucial in building a successful career path in coding. Although the qualifications and certifications for earning credentials from these two organizations are different, credentials from both the organizations are widely accepted in the healthcare industry. Medical coders with credentials from these organizations are much in demand in medical coding companies and they have a great career ahead.
Prove Your Skills with Coding Assessments