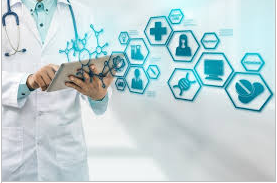 Hospitals, clinics, and small practices provide healthcare industry services that play a critical role in improving health and saving lives. Although providing healthcare is a service, healthcare providers cannot offer their services free of cost. Every healthcare organization has to develop and follow certain processes and uniform procedures to maintain their financial health and survive in the industry successfully. This is possible when a robust revenue cycle management (RCM) process is in place and all the people involved follow the guidelines efficiently.
The revenue management process involves all those processes of a healthcare facility that involve the administrative and clinical functions which facilitate the billing and claims for services provided. These functions include collecting accurate patient details, medical billing, processing claims, coordinating with the insurance providers, and collecting payments from the insurance providers or the patients, in case of out-of-pocket payments.
The RCM services professionals get involved in the process right from the point a patient visits the facility. The RCM process is initiated when a patient seeks an appointment for medical services and it gets winded up when the payments from the insurance provider and patient payments are collected. For this reason, various people from the administration process, medical coding process, and medical billing process are involved in the efficient functioning of the revenue cycle management process which can be understood as mentioned below:
Registration Process – The RCM process starts when the administrative staff fixes appointments with doctors and creates patient accounts with all the necessary details. The staff needs to collect all the relevant information of the patient accurately and enter these details to maintain correct patient health records. The information collected by the administrative staff includes – name, age, sex, other demographic details, insurance eligibility verification, insurance details, etc. Along with these, the staff has to provide the patients with information related to payment options and patient liability in case of inadequate insurance.
Medical Billing Process – When a patient is provided healthcare services, all services provided and procedures performed will be documented by the healthcare documentation specialists, which are then assigned universally acceptable codes by the medical coders. Medical billers have to work in coordination with these medical coders and insurance providers to prepare bills and raise medical claims for the services provided.
Claims Process – In this process, the RCM services professionals send the claim documents to the insurance providers and coordinate with them until they get the reimbursements for the services provided. They also coordinate with the patients when patient liability is also involved. As a part of this process, these professionals also handle those claims that are rejected or denied. When claims are rejected or denied, the reasons for rejection or denial are identified, and the claims are resubmitted after due corrections.
In a constantly changing and competitive healthcare industry, a robust revenue cycle management process is a prerequisite to ensure financial stability and to maintain a healthcare facility with a smooth workflow.
Revenue Cycle Management in the Healthcare Industry