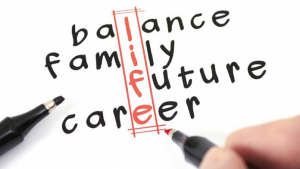 1.living: for ourselves too and gives us the necessary impetus to go ahead with the rest of the day commitments.
2.Delegate work: We ought to learn to delegate work to others in order to manage workload and avoid biting more than we can chew. It is common that people tend to take pride in taking up more responsibilities and tackling them but, this often piles up the pressure and leads to undue stress. We should learn not just delegating work at the office, but also delegating work at home. Delegating also increases mutual trust and respect with colleagues and family.
3. Deviate from technology: We should frequently remind ourselves of the fact that technology is to enhance our lives and not to deteriorate it. Turning off technology that invades our personal space through social media, television, mobile devices and other electronic gadgets at least for a specific amount of time daily gives us a lot of personal time to spend with our family and friends.
4. Eat and exercise to stay healthy: A healthy work-life balance is not possible without a healthy lifestyle that consists of regular and nutritious diet coupled with exercise. We ought to plan our work in such a way that we never skip our meals and have food at the time we should have. Regular exercise lets us stay fit and a healthy body and mind are important to attain work-life balance.
5. Get enough rest: Set a bedtime and follow that religiously and strictly avoid screen time before hitting the bed to get proper and sufficient rest that is an absolute necessity for good health.
Focusing and working steadily on these habits will lead us to a better work-life balance. Life is full of opportunities and choices. What we need to do is just choose the right actions and continue them with perseverance.
5 Habits to Uphold Work-Life Balance