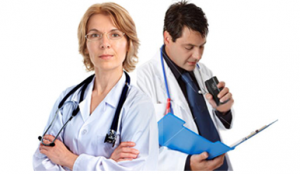 Many healthcare providers fear the thought of outsourcing their healthcare documentation jobs as they think that it invites unwanted change and disrupts the regular workflow. However, it is beneficial to outsource to experienced healthcare documentation companies that assess the providers' needs accurately and provide perfect transcription services. While outsourcing, healthcare providers have to consider these points to verify if the transition of the healthcare documentation process is complete or not.
Assessment of needs: The partners should meet involving the key staff so that the healthcare documentation companies get to know the actual needs and requirements of the healthcare providers and accordingly source the relevant information like special instructions and physician lists.
Planning of the transition: A detailed customized project plan has to be developed consisting of key tasks, timelines, and deliverables.
Implementation of the outsourced project: When all the requirements are understood and a team is ready to implement the workflow, an account manager is given the responsibility to take care of the complete workflow for the healthcare provider. This will include all the training programs that need to be conducted and provided to the team members regarding the people they would be interacting with, the turnaround time for their tasks, access to various files and reports to transcribe, edit, print, and run management reports.
If deemed necessary, physicians and other staff of the health care provider may be provided with assistance to understand and use the document management and process of e-signature. The transition of healthcare documentation jobs to an outsourcing provider will include a lot of technicalities as well. Both the outsourcing provider and healthcare provider have to set and test system interfaces that help in the transfer of data and transcribed reports.
All these things might look scary initially, but when a correct partner in the form of an experienced healthcare documentation company is identified, there is no further need to worry and healthcare providers can focus on providing quality care to patients.
The Implementation of Healthcare Documentation Outsourcing