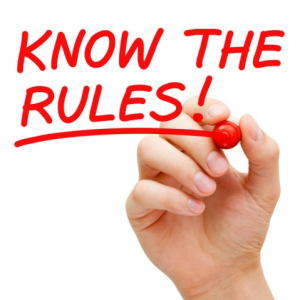 Recording the procedures and treatment provided to patients in a prescribed format with the help of physician's dictations is healthcare documentation or medical transcription which is a great means to minimize the workload of physicians. Healthcare documentation has a crucial role in the healthcare industry as it provides an opportunity for the physicians to spend some extra quality time towards patient care rather than documenting their work.
Healthcare documentation jobs require people with exceptional skills in English language and medical terminology. These jobs need the transcriptionists to understand the human anatomy and various terms related to the ailments and their treatments. The medical transcriptionists also need to understand and adhere to certain rules and regulations while transcribing the patient data accurately. Each and every person involved with the healthcare documentation companies should be aware of these rules and abide by them.
Among these rules, the one that takes the topmost priority is the confidentiality of the patient information. The personal and health details of a patient are of private nature and they ought to be kept confidential. People in the healthcare documentation jobs should strictly abide by this rule and safeguard the privacy of patient information. Not just safeguarding the patient private information, but maintaining and honoring the dignity of the patients by understanding their needs and respecting their rights is an absolute necessity. The Association for Healthcare Documentation Integrity (AHDI), an organization for the betterment of healthcare documentation profession has a code of ethics that consists of standards for the conduct and guidelines or ethical principles for medical transcriptionists. Some of the guidelines by this organization deal with maintaining the confidentiality of patient information, respecting the dignity of all, maintaining set standards in the profession, enhancing professional knowledge and skills, providing timely and accurate services and showing integrity towards the professional practices. Apart from these, it is also absolutely necessary to comply with all the rules and laws related to the profession, such as HIPAA.
Since the profession involves dealing with sensitive patient information, providers offering these services ought to rigidly follow the rules and regulations and avoid being irresponsible and pay penalties for not abiding by these rules.
Adhere to the Rules in Healthcare Documentation