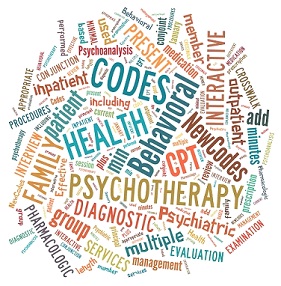 We know that medical coding and medical billing are two of the important behind-the-scenes professions in the healthcare industry and use a variety of code sets to represent the healthcare issues like treatments, and equipment used etc. in a uniform method. Medical coding & billing professionals use ICD codes, HCPCS Level II, and Current Procedural Terminology (CPT) codes to transform the healthcare processes into universally accepted codes. In one of our previous articles, we have gone through about the International Classification of Diseases (ICD) codes. In this article, we shall see what CPT codes are and get familiar with them.
Current Procedural Terminology or CPT is a vast and important code set that is published and maintained by the American Medical Association (AMA). The CPT code set consists of thousands of codes that depict various medical procedures like evaluations, tests, and surgeries. It is vital for the people in medical coding jobs to familiarize themselves with all these codes and use appropriate codes for the different procedures so that the medical billers prepare bills and submit accurate claims. The medical coders have to use CPT codes in conjunction with the ICD codes so as to make it clear for the insurance payers about the medical process.
It is advisable for the professionals in medical coding companies to have the CPT codebook handy which is an inevitable tool for all the medical coders. The CPT codebook is updated annually by the American Medical Association. The CPT codes consist of five digits and have three categories.
Category 1: The category 1 in CPT code set is about the procedures and medical practices most commonly performed. These codes are categorized again into six sections. They are evaluation and management; anesthesiology; surgery; radiology; pathology and laboratory; and medicine.
Category 2: These codes give additional information to the Category 1 codes and are optional. However, these codes provide vital information which is useful in measuring performance and collecting information regarding the quality of care provided.
Category 3: These codes are temporary codes that are used to represent experimental or emerging services, technology, and procedures. The main purpose of these codes is to assess and track the effectiveness of new medical procedures and techniques.
The CPT codes are very crucial in medical coding jobs to describe the kind of procedure that was performed on a patient. One should join a company like Avontix, one of the best medical coding companies in Hyderabad, to gain the best experience in coding profession.
Get Familiar with CPT Codes