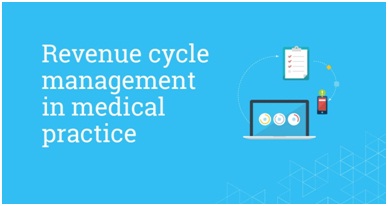 The one thing that is the most decisive these days for a healthcare practice's success is its revenue cycle management. Many healthcare providers are facing financial troubles due to increased supervision costs and decreasing reimbursements for the services provided. With a little care, lot of revenue that is lost due to avoidable flaws can be generated by accommodating few revenue cycle management practices. These are some of the RCM practices that facilitate in eliminating the hindrances that lead to revenue loss and thereby improve collections.
Patient's payment analysis: To keep the revenue cycle of the healthcare provider on track, it is necessary that a comprehensive analysis of the payment capability of the patient is done at the early stages itself. It is better if the payment analysis is done before any service is provided and the insurance coverage, eligibility for the services etc. are verified.
Coding review: It is utmost significant for any practice to code all the services and procedures according to the latest guidelines. Outsourcing the medical coding jobs to a reliable coding service provider that ensures proper quality control will enhance the financial position of the facility significantly because it will make sure your claims are not denied due to wrong codes.
Claims submission: One of the most important tasks in revenue cycle management is claims submission. Regular and appropriate submission of claims will help to increase the cash flow for the facility.
Avoid denials: As the saying goes, prevention is better than cure, preventing denials is the best thing a facility's RCM team can do. Maximum care should be taken while submitting claims to avoid denials as they lead to higher revenue losses and increase expenses with the need to follow-up on denied claims. Hiring an efficient revenue cycle management services provider is necessary to identify reasons for denials and devise strategies to resolve those denied claims.
Accounts receivable management: The financial health of a facility depends on the accounts receivable also. An efficient RCM team helps the practice to minimize the accounts receivables by making sure that claims are not aging and all the unpaid claims or denied and rejected claims are followed up properly.
To maintain your facility's financial health, partner with Avontix, the best revenue cycle management services provider.
Best Practices that Make Your Revenue Cycle Management Successful -Avontix