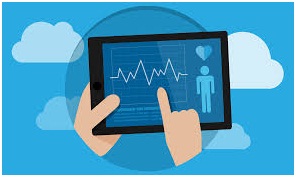 With the growing need for providers who can give the best health care with lower costs and high quality, the ASCs will surely see a rise in their numbers. Currently, there are around 5500 ASCs that are providing surgical services that do not require hospital admission. The ASCs either provide services in multiple specialties or restrict themselves to one specialty. Like all other practices, ASCs also need to adopt electronic health records (EHR). Let us see how EHR can be implemented in ASCs.
A strong reason behind the implementation of EHRs in hospitals and physician setup is the Meaningful Use which is meant to – improve quality, safety and efficiency of healthcare provided and improve the ways the patient data is stored and shared. However, many physicians and hospital administrations feel that EHRs have a negative impact on their daily activities as maintaining EHRs takes up a lot of time and increases the costs incurred on staff and technological upgrades. Apart from these operational challenges, there are certain other challenges like adopting the best EHR solutions that suit the facility, federal rules and regulations to be followed, audit compliance etc. Considering all these challenges it is getting difficult for ASCs centers to take a decision on implementing EHR solutions.
ASCs and EHRs: With such operational and technical challenges it is common for ASCs to think why they should implement EHR for their facilities. However, despite the negative reputation the EHRs have got, there are some positive outcomes with it. To provide competitive and best services to the patients, ASCs cannot remain untouched by technological advancements. Patients along with physicians want their data to be available electronically and to oblige their demands ASCs need to adapt to EHRs.
Benefits of adopting EHR solutions:
Improved care coordination among various parties involved
Improved patient safety with the patient records availability at fingertips
Improved regulatory compliance
Considering the benefits over the challenges, it is better if ASCs adopt the EHR solutions to provide competitive services to the patients. Partner with Avontix's EZ chart, a complete chart management solution that brings efficiency and savings to ASC patient records management.
Ambulatory Surgery Centers and the Need of EHR -Avontix