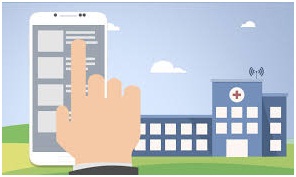 Increasing use and popularity of smartphones has increased the use of mobile phones for EHR solutions. The technology that facilitates mobile EHR has transformed the way clinical care is provided. There are some benefits of using mobile EHR like improving the patient satisfaction, reducing the workload at the healthcare provider's office. Let us see some tips that can improve and maximize the effectiveness of mobile EHR solutions.
Access: To reap maximum benefits, it is necessary that everyone related to the practice has access to mobile EHR. This enables the patients and providers to quickly access all the patient information in accordance with the HIPAA regulations.
iPad use by the provider: It is better to use an iPad instead of a mobile phone by healthcare providers when meeting patients and making charts as it gives a professional look than a phone that gives an impression that the doctor is distracted.
EHR features: While starting to use the mobile EHR, start by introducing few useful tasks that serve the purpose immediately. For e.g. start scheduling on mobile that can provide updated information on room assignments and a number of patients in the waiting room.
Native app: Use a mobile EHR with a native app because there is a vast difference in using mobile EHR with a native app and web application. The benefit of being optimized for and supported by the operating system cannot be ignored in a native app. There is another benefit of faster performance as native apps don't need to load and refresh again and again.
Biometric ID: For the benefit of safe and secure logins biometric IDs can be used. This will also eliminate the need for typing in IDs and passwords and reduce the risks of getting error messages and getting locked out.
Integration: It should be noted that EHR solutions should not be isolated with few tasks. So, the EHR should be integrated with the billing and patient engagement jobs. An integrated software platform for that provides scope for scheduling, medical information, communication, patient engagement, billing and payment details should be adopted that facilitates running multiple functions for a growing practice.
With the growing need to maintain electronic health records by all medical practices to be compliant with the government rules and regulations, there is an increase in the demand for EHR professionals. Join Avontix for the best jobs in EHR solutions in Hyderabad.
Tips to Implement Mobile EHR -Avontix