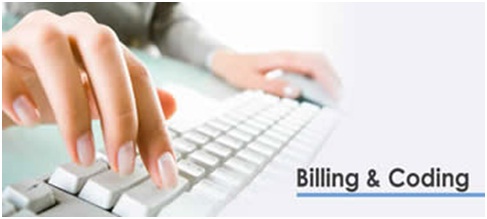 Medical coding and medical billing are two of the most vital segments of the healthcare system in the USA. To maintain patient safety, quick payments for treatments provided and effective operations of a healthcare facility, both of medical coding and medical billing are needed. These two require professionals who are skilled at reading, understanding, recording and tracking critical medical information at a quick pace and at the same time maintaining confidentiality. But, why and how are these two fields important for the healthcare industry? Let's see how medical billing and medical coding play an essential role in modern medicine and medical industry.
Medical coding is all about patient care: Medical coding jobs require taking information related to diagnoses, treatments, procedures, medications and translating them into alphanumeric codes. All this information is collected from a wide range of sources that include physician notes, transcription reports, electronic records and various lab results which consist of blood tests, urinalysis and pathology and radiologic assessments. Professionals in medical coding jobs also transfer the codes to medical billing systems and patient records. Coding is a significant step in the process of preparing and submitting medical claims and bills to insurers and patients.
Coding is very important as there is a great scope of it indirectly affecting medical care because it relates to insurance reimbursements. In these days of high dependence on insurance reimbursements for medical services, physicians are under the obligation to list all the underlying conditions, untreated diagnoses, and preconditions. Giving accurate codes to all services provided ensures that insurers have all the diagnostic codes required for appropriate payment. Going further, coding is also critical to study prevalence of the diseases, results of various treatment methods and demographic assessments.
Abiding by compliance: All the healthcare providers have to deal with medical billing and medical coding as they fall under many state and federal guidelines. One of the most significant compliance issues is related to the Health Insurance Portability and Accountability Act (HIPAA) which protects patient confidentiality that requires any healthcare provider to follow proper safeguards to protect confidential patient information. HIPAA guidelines also talk about the electronic medical records and the International Classification of Diseases (ICD-10) codes issued by the World Health Organization (WHO). Moreover, in many instances, medical practitioners are in contracts with insurance companies where the contracts define negotiated rates for various medical services. Appropriate use of codes and accurate billing procedures are required to ensure that practices are in contractual compliance.
Helping the cash flow: Medical billing is that practice of healthcare industry that ensures proper cash flow to the provider and improves the smooth operation of the revenue cycle. For this to happen medical billers have to understand various rule and regulations with respect to the different private and public insurance plans. They need to gain specialized skills in the procedures of claim follow-up, claim denial management. The role of medical billers and coders is very critical these days which is increasing their demand. Avontix is the best choice for aspirants who want to join medical coding and medical billing jobs in Hyderabad.
Importance of Medical Coding and Billing in the Healthcare Industry -Avontix