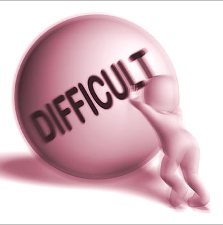 Medical coding is a critical process in the healthcare field that uses medical code sets that keep changing periodically. Those in the medical coding jobs need to update themselves with all the changes that happen from time to time and ensure that they don't even miss a single detail. This is an absolute necessity in the field of medical coding because it is the key to learn the coding nuances and assign accurate codes to the various healthcare services, procedures, diagnoses and equipment used. Only when accurate codes are assigned to the services provided a healthcare organization can get complete and appropriate reimbursements. Here given are some of the ICD-10-CM clinical coding challenges that the medical coders may have to encounter in the year 2020.
Coding Clinic: One of the most common challenges for various people in the professions of health information management, coding, and clinical documentation improvement is to keep up with the AHA coding clinic on ICD-10-CM /PCS coding, and HCPCS. The American Hospital Association's central office serves as the official medical coding clearinghouse and provides valuable guidance and insights into different ICD-10-CM/PCS scenarios and challenges. Every medical coder should have access to the coding clinic publication to read through the full content and keep up with the latest updates.
Social Determinants of Health: According to the experts in medical coding jobs, social determinants of health (SDoH) ICD – 10 codes will continue to be an important series of codes. These codes help healthcare providers to identify people who may have a social determinant of health that builds a barrier to health and wellness.
Medicare advantage: Insurance companies use hierarchical condition category (HCC) codes to assign patients a risk adjustment factor score. It is critical for people in medical coding jobs to stay updated with the latest annual update on the addition or deletion of codes from the Centers for Medicare & Medicaid Services (CMS) HCC model annually. An increasing number of patients are choosing Medicare Advantage / Risk Adjustment as their payment model increasing the need for medical coders to be more knowledgeable about the HCCs.
Coding compliance: Medical coding companies should ensure that they have a strong and transparent coding compliance process in place to avoid legal hassles as the scrutiny around clinical documentation and coding has increased over time. To have a coding compliance process in place, it is necessary to implement two key components – auditing and education. Implementing regular auditing and education programs periodically is a challenging yet essential aspect to help minimize fraud, waste and abuse of healthcare funds and provide quality care to the needed people.
There would be multiple challenges in the medical coding field from time to time. But, facilities and medical coders need to identify the right resources and tools to address those challenges by being informed, educated and staying alert to the latest updates in the industry.
Some ICD-10-CM Clinical Coding Challenges to Look Out for in 2020