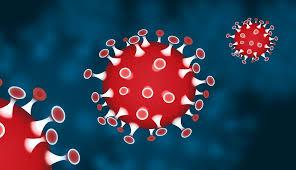 Towards the end of December 2019, the world woke up to a deadly virus called Coronavirus (COVID-19). The virus first identified in Wuhan, China has been declared a pandemic meaning it is prevalent over the whole world. With the number of cases and deaths rising, the world is battling hard to control its spread and severity. All the medical coding professionals must get well-versed with this new condition which is being more dreadful for people with an underlying medical condition.
Understanding Coronavirus:
As per the World Health Organization (WHO), coronavirus is a virus from the large family of viruses that cause various illnesses that could range from the common cold to severe ailments like MERS and SARS. This virus is transmitted between animals and people. The common symptoms of COVID-19 include respiratory issues, fever, cough, shortness of breath and trouble in breathing. When the case is severe, it may lead to pneumonia and other serious health issues depending on the general health condition of the infected person.
Coding Coronavirus Patient Encounter:
The American Medical Association has announced a new Current Procedural Terminology (CPT) code to streamline COVID-19 testing offered by various healthcare providers like hospitals, health systems and laboratories. This code has come into effect from 13th March 2020 to be used as the industry standard for reporting of tests for novel corona virus across the healthcare facilities in the nation. All the people in medical coding jobs must update themselves with this new code and the descriptor.
87635 – Infectious agent detection by nucleic acid (DNA or RNA); severe acute respiratory syndrome coronavirus 2 (SARS-CoV-2) (Coronavirus disease [COVID-19]), amplified probe technique.
87635 – IADNA SARS-COV-2 COVID-19 AMPLIFIED PROBE TQ
87635 – SARS-COV-2 COVID-19 AMP PRB
It is agreed by all that diagnostic testing plays a crucial role in managing and controlling the outbreak of deadly coronavirus that's affecting thousands of people across the world. Diagnosing accurately and increasing the testing capacity is the need of the hour per the medical experts. The new Category I CPT code created and approved by the CPT Editorial Panel will be critical in identifying and approaching the outbreak of the virus with accurate data which can be analyzed in a better manner.
Also, the professionals in medical coding jobs should be aware that CMS has created two new HCPCS codes for the testing of the novel coronavirus. The two new HCPCS codes are –
U0001 for SARS-COV-2 diagnostic tests performed specifically for CDC testing laboratories.
U0002 for non-CDC lab tests.
Medical coding and medical billing professionals should check with their local payers to understand their specific reporting guidelines for the new CPT code. All the medical coding companies and healthcare providers should encourage their employees to update their knowledge on the new code and apply it accurately.
Coding the Cases of Coronavirus