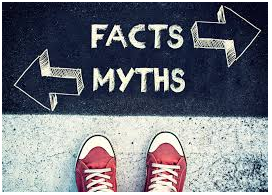 Healthcare providers have a tough task in optimizing their revenue cycle because of the nature of business they are in that deals with the health of people. Although it is challenging in the beginning stages, it is not entirely difficult to drive revenues to increase cash flow if healthcare facilities are capable of making their processes more stringent and demystifying myths around revenue cycle management. Listed here are a few of the common revenue cycle myths that hamper the healthcare providers' revenue cycle performance.
Complex Process: Many healthcare providers assume the revenue cycle management process to be complex and hence don't initiate appropriate measures to improve the revenue cycle for their facilities. By partnering with the best RCM services providers and implementing the right technology, facilities can streamline the revenue cycle process by capturing the patient information accurately and submitting clean claims aiding speedy reimbursements. By utilizing the technology aptly, facilities can understand the areas that need improvement with the help of data analytics and take appropriate measures.
Delays reimbursements: There are many healthcare facilities that still follow manual processes and submit claims manually that result in delayed claim submissions and reimbursements. However, if facilities adopt RCM software solutions that have integrated revenue cycle processes with claim submissions; there would be no delay in submitting claims as they would be done electronically without any delays.
Patients don't play a role: Another big myth around the revenue cycle process is that facilities think patients don't play a significant role in the revenue cycle process. However, the fact is that as a result of an increase in patient deductibles and out-of-pocket costs for the patients, payments from patients form a significant portion of the facility's revenues. According to the RCM services professionals, the healthcare providers should communicate properly with them before providing services about their payment liabilities so that they are prepared for it and pay the dues on time. This helps in reducing delayed patient payments and improves cash flow aiding better revenue cycle process.
Hospitals and other healthcare facilities should know the myths and realities of revenue cycle management to understand that the financial success of a facility begins at the front desk and administrative procedures that are followed. When facilities collect accurate and complete information of the patients, they can eliminate the cases of claim rejections and denials by submitting accurate claims on time. Also, educating patients about their share in the cost of care and offering them different options for payment will help increase cash flow and improve the revenue cycle thereby making the facility financially strong to provide much better quality health care.
Common Revenue Cycle Myths that Affect Healthcare Providers