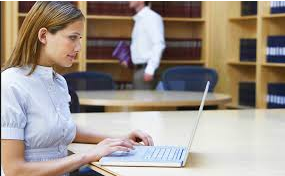 Healthcare industry is one which doesn't have any slowdown and is constantly growing. This industry is home to a lot of professions for several people and one such profession is medical coding which didn't even exist some years ago and now plays a critical role in the healthcare industry. The significance of medical coding jobs is enormous and will only increase in the years coming as there is an immense need to classify various diseases and illnesses across geographical locations for universal uniformity which helps in studying population health statistics and medical billing also. Although medical coders predominantly work in hospital settings, there are plenty of options wherein medical coding professionals can work and make a lucrative career.
Hospitals and clinics: Every hospital has a need for medical coders to assign codes for the services and procedures performed by it on its patients. The medical coders in the hospital settings interpret the patient charts and assign accurate medical codes for the various diagnoses, treatment procedures and equipment used in the procedures. These codes are later useful to the medical billers for billing and insurance claim processing procedures.
Insurance agencies: While the medical coders at the hospitals work from the perspective of providing accurate codes to aid medical billing process, the coders working at the insurance agencies look at the patient claims from the perspective of the insurance companies and verify if the medical claims are submitted with accurate codes and the amount payable is justified.
Law firms: Experienced professionals from medical coding jobs who have a thorough knowledge of the laws and regulations of Medicaid, Medicare and other insurance programs can find work in law firms also. Assigning inappropriate codes fraudulently and submitting false claims is a huge problem that needs both healthcare facilities and insurance agencies to hire law firms to fight for them. Laws firms have medical coders who review records and determine if the wrong coding and billing is by mistake or intentional that can be charged with a criminal offence.
Colleges and educational institutes: Various colleges and educational institutes hire experienced coders with expertise in different specialties to provide training to the aspiring coding students. Seasoned coders who want to shift their career can take up teaching jobs in educational institutes.
Government agencies: Medical coders can find employment in government agencies and other research agencies as well that work on projects affecting the people's healthcare and related health studies.
Remote workers: Another amazing opportunity for medical coders is working from home for medical coding companies that offer their services to various healthcare facilities. Many coding companies provide excellent opportunities for their employees to work remotely.
Medical coding is a profession for diligent people who have an eye for detail and want to work in the healthcare industry and there are a broad range of opportunities for enthusiastic medical coders, which if utilized properly can give a lucrative career option.
Settings that Provide a Career for Medical Coders