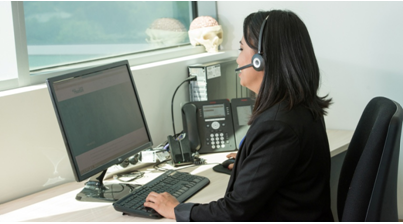 Healthcare documentation or medical transcription is a lucrative career option for those who wish to work in the healthcare industry but are not doctors or other allied healthcare professionals. Healthcare documentation specialists, also called medical transcriptionists, listen to the audio files dictated by physicians regarding their patient encounters, diagnoses, test reports, and medication or treatment prescribed to transcribe them into reports that can be used for further procedures. These transcription reports signed by the physicians concerned form the basis for further course of action by physicians and other medical staff and the processes of medical coding and billing that play a vital role in getting the reimbursements for the procedures performed. Such an important process of the healthcare industry is handled by the healthcare documentation specialists with the help of various tools and equipment which make the workflow smooth and efficient. Let us take a look at some of those tools.
Dictation software – This is one of the basic things needed by people in healthcare documentation companies. All the medical transcription companies and people who freelance also need the medical transcription software that offers dictation capabilities, voice and speech recognition, spell checkers, and interactive directories to enable a smooth workflow for a transcriptionist. The software lets the transcriptionists to take dictation from various devices like telephones, audio files, handheld digital recorders, etc. Some software applications provide word and abbreviation expander tools and auto-correct functions also that further ease the work of the professionals in healthcare documentation jobs.
Foot pedals – Another requisite for the medical transcriptionists are the foot pedals that allow controlling of dictated reports without the use of hands. With the foot pedals, transcriptionists can adjust the dictated report's speed while they are empowered with the forward and reverse capabilities.
Headsets – Since the job of a transcriptionist primarily involves listening to the dictated files, transcriptionist needs to use a headset to reduce outside noise and control amplification. Also, headsets help in maintaining the confidentiality of the patient information which is critical in this profession.
Memory devices – To avoid the risk of losing data that has been worked upon, it is necessary to back up that data frequently onto flash drives or external hard disks.
Printer – A printer is necessary to take print outs of important documents and it is also useful to proofread printed transcription reports.
Computer table and chair – Ergonomically designed computer table and chair are an absolute necessity to carry out the work comfortably and efficiently.
Along with these, a medical dictionary, drug handbook, and medical specialty handbooks are required to perform the healthcare documentation jobs most efficiently and accurately. Investing in good and high-quality transcription equipment will give good returns in the long run because it enhances the speed, quality, accuracy, and professionalism of a medical transcriptionist and helps in his/her career growth.
Equipment that help Healthcare Documentation Specialists