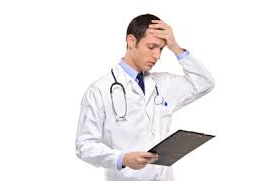 The International Classification of Diseases (ICD) is a global tool and standard for the reporting of diseases and health conditions and identifying the health trends and statistics. The ICD codes are intended to enable doctors to acquire better data and make increasingly educated treatment choices for their patients. It is mandatory for healthcare providers to assign appropriate ICD codes to the diagnoses and treatments provided to the patients so that it gets easier to bill them and get reimbursements. If this process is outsourced to medical coding companies, the healthcare facilities can rest assured of compliant procedures and reporting thereby sparing healthcare providers' overhead expenses and profitable time.  Healthcare facilities must implement ICD-10 codes not just because they are mandatory but also because medical coding process offers several advantages that include:
Improved diagnostic coding precision
Updated medical terminology and disease classification for the use of healthcare professionals especially people in medical coding jobs
Prevention of errors
Enhanced medical billing process and payment efficiency
Enabling research of health conditions and diseases due to the provision of better data
Appropriate healthcare documentation is basic to great patient care and communication of accurate and timely diagnoses and treatment methods with accurate medical coding is fundamental to provide quality care at the highest levels. People working in medical coding jobs should be aware of the fact that diagnostic errors pose a key risk in accomplishing provision of high-quality care and hence assignment of codes to the diagnoses and procedures performed should be done with the highest levels of accuracy.
Per the experts in the healthcare industry, there are some concerns related to ICD-10 coding that need to be addressed. Some of the key concerns that can lead to diagnostic errors are –
The ICD-10-CM classification system impedes physicians from expressing clinical concern when there is a lack of sufficient and conclusive evidence to support a firm diagnosis.
In some cases, when a clinically appropriate ICD-code is not relevant for billing purposes, it is probably left out.
Likewise, in some cases, although a code may be clinically inappropriate it may be added after consultation with the physician and modification in the physician's documentation if it is found to be relevant for billing purposes.
In some instances, the electronic records may convince the physician to choose a code that may not describe the patient condition aptly.
Sometimes, physicians or the billers may use the bundled payment system to get higher payments by reporting extensive care than what is actually required for the patient.
There are no standard measures for healthcare providers to evaluate their diagnostic process performance and report the errors.
The appointment times are restricted giving little opportunity to follow a detailed diagnostic process.
A few measures like implementing accountability for diagnostic performance and seeking expert opinion for diagnostic processes for patients who have hard-to-define diagnoses can help improve the way ICD-10 codes are used. To ensure that the ICD-10 coding is done in compliance with clinical documentation and promotes high-quality patient care and improved data records, healthcare providers should hire the best medical coding companies.
Dealing with ICD-10 Codes and Diagnostic Errors