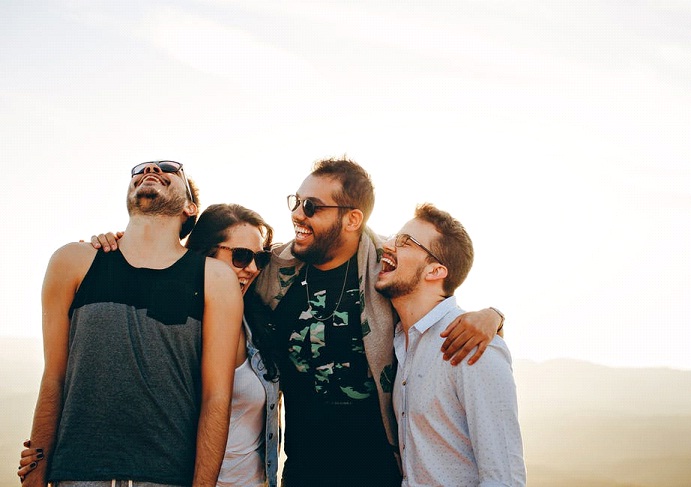 We are social beings and need relationships to get along in life. Friendship is one relationship that doesn't need any reason but it bonds people irrespective of their age, gender, and profession. Friendships are good as they can enrich your life and improve your health. Anything that is good for life doesn't come easy, and this is true with friends as well. If you have a good number of friends to share your highs and lows, you probably have a lower risk of psychological illnesses and resultant diseases. What if you don't have friends? Simple! Make friends; it's as simple as that. Here, we share with you few habits that help in making friends.
Inculcate Positive Attitude: Feeling positive is important for any kind of relationship and it is so with friends as well. People don't like to hang around with those filled with negativity and keep a distance from such people. So, be positive and hang out with people who are positive. Speaking positively about others gives an indication that you are friendly and helpful. This helps in attracting people and making friends.
Be open and approachable: Be open to people and ideas. Let your body language indicate that you are an approachable person. A genuine smile and an affirmative nod take you a long way in helping you make friends anywhere and anytime because these gestures suggest that you are open to communicating.
Make the first move: Just like you have trouble in making friends, others too may have inhibitions. Instead of expecting others to make a move, you make the first move. Relationships involve giving and taking, so try to understand what the other person wants and give that. When people feel that they are being understood and given importance they start getting friendly.
Involve in activities: Get involved in activities and join a group of people who are like-minded. Meeting people often who share a common interest is one of the best approaches to make long-lasting friendships. It gets much easier for people to get friendly with those who are like-minded as it is easy to start a conversation on topics that are of mutual interest.
Accept Invitations: When someone invites you to a party or a meeting, just accept it and use the occasion to start and strengthen a new friendship. Don't shut your doors and remain insides. Go out, mingle with people and make new friends.
Though it's easier said than done, it is very fruitful to have great friends; this can be understood only with the experience of its sweetness. Make friends and make life colorful.
Habits that Get You Like-minded Friends -Avontix