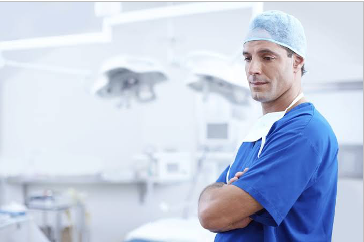 Healthcare practices focus on a lot of things like quality patient care, timely reimbursements, maintaining accurate and appropriate health records, etc. However, what most of the facilities forget is that in doing all these things, one group of people plays a crucial role and it is their problems that are not paid much attention. This group of people is the physicians who really work hard for the betterment of the lives of their patients and at the same time strive for the success of the healthcare facility. While managing all these things what physicians also tend to forget is the kind of burnout they are facing day-in-day-out. Burnout for the long term can lead to feelings of anxiety and depression which is not good for physicians, healthcare facilities and society as well. In such a scenario, healthcare documentation plays a critical role in reducing the workload of the physicians and maintaining accurate patient records. When healthcare facilities have in-house healthcare documentation specialists or outsource this task to healthcare documentation companies, physicians can benefit in these ways:
More time: When healthcare documentation specialists are taking care of the recording of the entire patient details regarding a particular visit, physicians need not worry about the documentation part and can focus more on their core job of providing quality patient care. Physicians get more time to spend with patients, understand their concerns better without bothering about tedious documentation work.
Avoid wastage of time: When the transcriptionists make accurate reports of all the necessary details for the services provided and help in the seamless workflow of medical coding and billing processes, physicians can provide their services to more patients as their valuable time is saved.
Ease in using EHRs: Apart from making day-to-day notes, physicians can get tired of creating and maintaining accurate electronic health records as well. This kind of stress and workload can be eliminated from the lives of physicians by hiring the best healthcare documentation companies that can effectively integrate the details of transcription reports into the electronic health records.
Addressing physician burnout should be the priority of a healthcare facility and appropriate measures should be taken to eliminate its negative results to become a reliable and successful healthcare provider.
Impact of Healthcare Documentation on Healthcare Practices