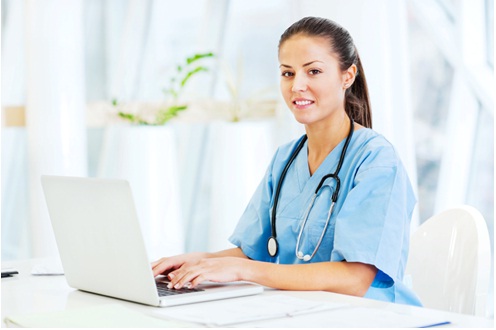 With the great revolution in information technology, the healthcare sector has gained a great momentum. New careers have come with a bang to stay here for long and are making a decent contribution towards a better and healthier society. One of those careers is medical transcription that deals with the transcription of physicians' audio files containing details pertaining to the treatments, procedures and medications provided to the patients.
Medical transcription is one field which is being explored by many people who are not qualified medically. The reason being, medical transcription does not need a medical course certification and what it requires is a graduation in any subject. But, is this a viable career option for doctors? Yes, of course! Doctors can take up this profession and enjoy a successful career that is of their interest. Qualified doctors in Allopathy, Ayurveda or Homeopathy can make their career in this field and it is no doubt that they will be more successful than those who are not doctors. The one major thing that makes medical professionals better medical transcriptionists is their association with medicine and proficiency in medical terminology. The medical background of doctors gives them an ease in comprehending the terms related to human anatomy, medications and treatments. Now, if you are thinking why to take up medical transcription after gaining such professional knowledge in the field of medicine, then this is for you.
Offers flexibility: If you are already into practice and want to earn extra income in your spare time, then this is the right choice for you.Medical transcription jobs offer flexibility of working hours. You can work according to your convenient timings and make those extra bucks.
Work from home: Whether you are a beginner or an experienced professional in your chosen field if you want to do something more, but not seeing patients, then medical transcription services provide you ample scope to work from home in a field related to your core competency.
Gain knowledge:Medical transcription jobs involve listening to the audio files of various specialists and senior doctors. The audio files contain all relevant details pertaining to a disease and its treatment. Hence, you can hone your skills if you wish to take up any specialization.
Would you not like to reap the benefits of such a beneficial alternate career? If your answer is yes, then Avontix, the best company in medical transcription services in Hyderabad is the place for you. Join us to double the impact you create on healthcare industry and reap double joy in serving people.
Visit: Avontix
Is Medical Transcription a Viable Alternate Career for Doctors? -Avontix