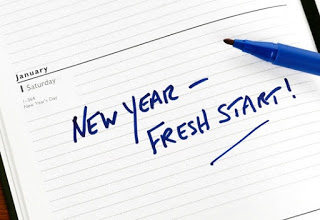 It's that part of the year, when we look forward to our holidays, cherish the moments of the past year, and anticipate that the New Year will bring more joys to our lives. For most of us, it is also that part of the year when we think very hard and make some fantastic New Year resolutions. But, why do we make these resolutions? When we want to change something in us, want to do something new but have been procrastinating for a long time, we find the New Year time as the best suitable time to do that. We feel that the New Year brings positive vibes with it and helps us achieve what we want to. But, do we really stick to our resolutions and complete what we want to? The answer would be a big NO for many of us. Here are some tips to avoid the failure of keeping our promises to ourselves.
Do away with procrastination: Starting something new is a big problem for many. Keep long distance from the habit of procrastination that makes you lethargic and a big FAILURE. Start straightaway without the thought of consequences once you have made a resolution, because, after all, you have already done a lot of thinking to make a resolution. Set achievable goals: Break down your target into smaller achievable goals with a time frame for each goal. This way, it will not take long for you to see some positive results and gives you the motivation to continue your efforts.
Make a visible calendar: Prepare a customized calendar for your goals and position it in such a way that it reminds you of your resolution daily and prompts you to work towards that.
Involve family and friends: Keep your family and friends informed about your resolution and take their support if necessary. This is important because, if you want to exercise and follow a strict diet to reduce your weight, your family and friends should be aware of this. They should be informed that you will need to set aside some time for fitness routine and you are not forced to eat something that hampers your diet regime.
Are you also in the process of finalizing a New Year resolution? Great! Follow these tips and ensure that the same resolution will not appear in next year's resolution list.
Keep Up your New Year Resolution -Avontix