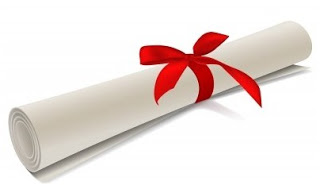 One of the amazing and challenging careers in the healthcare industry that has a lot of scope for growth is medical coding, which is the process of designating codes to the medical procedures performed on a patient. The coding is done in alphanumeric characters known as International Classification of Diseases (ICD) codes. These codes play a crucial in the American healthcare industry and medical coders need to be highly attentive while giving codes to the medical diagnosis, procedures and treatments provided to patients.
Who can do medical coding? We know India is the hub for many BPO companies that provide services to the American clients and we have many companies that provide services to the American healthcare industry. Medical coding is one of those services and a number of medical coding jobs are available here in companies like Avontix, one of the best medical coding companies in Hyderabad. Anyone who is a graduate can become a medical coder with training and medical coding jobs require the coders to be updated with every change in the ICD codes. Medical coders communicate with the healthcare providers to gather accurate information related to a patient's treatment procedures and apply appropriate codes so that these codes reflect the services rendered by the healthcare providers accurately.
Certifications to prove competencies: Coding with the highest levels of accuracy requires specific competencies in the field of coding that can be polished and proved with certifications. The American Academy of Professional Coders (AAPC) is a professional association in the USA for people in the field of healthcare businesses and it is one of those bodies that provide training and certifications to the professionals in certain areas of healthcare industry like medical coding, billing and healthcare compliance. AAPC provides training and certification services to both individuals and organizations in the fields of medical coding, medical billing, medical auditing, clinical documentation improvement, healthcare compliance and practice management and revenue cycle management. Certifications from AAPC are considered to be the best in the healthcare industry and are accepted by employers, healthcare providers and government organizations. For every medical coder who wants to reach the pinnacle of success, certification from AAPC is the gold standard.
Credentials one must acquire:CPC: Certified Professional Coder (CPC) is the most accepted and recognized medical coding certification. With the experience and rigorous exam that medical coders go through for CPC certification, the certified professional coders prove their expertise in various code sets like Current Procedural Terminology (CPT) codes, ICD codes, Healthcare Common Procedure Coding System (HCPCS) level II and various documentation guidelines.
COC: Certified Outpatient Coding (COC) certification evaluates the expertise in the appropriate application of CPT codes, HCPCS level II and ICD codes used in procedures of the outpatient facility.
CIC: Certified Inpatient Coder (CIC) certification evaluates the proficiency in the appropriate application of the ICD -10 CM diagnosis codes used in the inpatient facility.
CRC: Certified Risk Adjustment Coder (CRC) certification evaluates the proficiency in valid application of the ICD -10 CM codes in risk adjustment.
CPC-P: Certified Professional Coder – Payer (CPC-P) certification evaluates the appropriate application of all relevant codes used for coding and billing where health plans, Medicare or Medicaid claims are processed for payment. These certifications mentioned here are some of the common credentials that are chosen by medical coders. There are many more certifications that help coders show their highest level of expertise in specific specialty disciplines.
For the best experience in medical coding, choose Avontix, the best medical coding company in Hyderabad.
Visit: Avontix
Medical Coding Certifications That Prove Your Caliber -Avontix