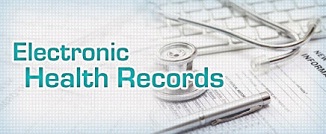 Healthcare is a costly affair and most of the healthcare provided in the US is based on a patient's insurance coverage, whether it is from insurance players or through Medicare or Medicaid. So, healthcare providers have to take due care and be cautious while registering patients and providing healthcare. Technology comes handy to the facilities in the way of EHR solutions and related software that help in medical eligibility verification in real-time.
Most of the times, it is observed that medical facilities rely on their administrative and front office staff for insurance verification and medical billing procedures that affect their revenue cycle management. But, these staff is not given the required latest tools to process the information provided by the patients that make their job complicated and results in revenue losses and customer dissatisfaction.
To avoid this kind of loss, the best way is to start the medical billing process right at the time a patient starts contacting the practice for treatment. Front office staff while collecting the patient information should collect all information regarding the insurance coverage so that it is readily available whenever the required. If this is not done in the initial stages itself, then at the later stages it results in problems in raising claims and those claims being rejected or denied to insufficient information or ineligibility. Thus, insurance eligibility verification at the initial stages itself simplifies the revenue cycle management processes by providing real-time information on medical eligibility and benefits facilitating providers to make informed decisions in time.
Maintaining accurate electronic health records with the help of EHR solutions and allied software, it becomes easier to not just verify insurance eligibility but also tackling issues related to co-pay, co-insurance etc. With these records in place, it becomes possible to avoid any situations where a patient's insurance plan is expiring or treatment or procedure is not covered by the insurer.
When all the processes of maintaining records and revenue cycle management processes are in place, the facility will see good collections for the services provided and see financial success. For all this to happen, one has to partner with a proficient RCM services provider and EHR solutions provider like Avontix.
Perfect EHR Solutions can Help Improve Practice Revenues -Avontix