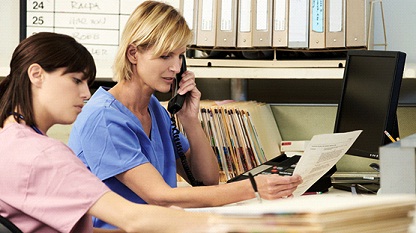 With the modernization and abundant use of technology in the medical industry, all kinds of healthcare facilities have switched to the electronic mode of documentation that has facilitated in better maintenance of the patient records. This has also helped in improving the coding levels and thus improved the revenue cycle management. This kind of use of technology in maintaining health records has led to an increase in the demand for professional medical transcriptionists, medical coders and billers.
Medical coding is one of those professions that are seeing a fast growth rate and at the same time play a significant role in the growth of the industry. Medical coding plays a crucial role in the healthcare industry as medical billers use the codes given by medical coders and raise claims for the services provided based on which the insurance companies give the payment to the healthcare providers. These payments become critical for every healthcare facility which make or break their revenue cycle management.
Both medical coding jobs and medical billing jobs require great professionals who are skilled and give their prompt service that is crucial for the financial health of the facilities. There is a huge requirement of skilled professionals for these jobs due to multiple factors like surge in the insurance programs that cater to various needs of the patients, rise in the population of aged people who are in need of healthcare, stringent government rules and regulations that mandate accurate records of patient data in different formats etc.
All these factors have prompted the need for expert medical coders who can work effortlessly and tirelessly towards the achievement of a sound revenue cycle management of a healthcare facility in coordination the medical billing team. So, let's see what it takes to become an expert medical coder.
Attention to details: To become an expert medical coder, one has to inculcate the habit of paying attention to the minutest details. A medical coder will be responsible to assign medical codes to all the services and procedures performed on a patient. So, all the reports given by the physician and other concerned people have to be studied carefully and appropriate codes should be applied.
Application of analytical skills: Medical coders have to work with different sets of coding systems and these systems require highest levels of accuracy. Some people think that medical coding jobs require the skills of a detective and to some extent; this is true also because coders have to develop and apply great analytical skills in their job as they need to refer various documents to arrive at a code for the multiple procedures or services rendered.
Yearn for learning: A medical coder who wants to excel in the field has to be a learner for lifelong. As and when new diseases, new diagnoses or new treatments are discovered, medical coders have to update themselves with these changes. Apart from changes related to medicine, there will be changes related to the rules and regulations of the healthcare industry and insurance industry. Coders have to brush up their knowledge on a regular basis on these matters also.
These are the attributes that one should possess to qualify as a competent medical coder. If you think that you have these qualities in you and want to chase a challenging career path, then Avontix, one of the best medical coding companies in Hyderabad is the right place for you.
Attributes That Define a Competent Coder -Avontix