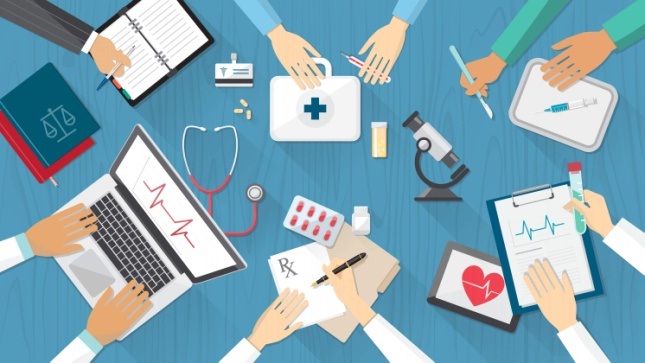 Many people think that though the healthcare industry uses technology, it does not use it like many other industries and there is still a lot of scope for using technology in better ways for achieving optimum results in the healthcare information management. One of the reasons healthcare industry people give for this is that the technology providers do not design their programs keeping in view the users. The healthcare professionals feel that the electronic health records do not fit into the physician's workflow, so it is difficult for them to adopt the technology.
When consulted, the technology sector leaders say that the reason for this kind of inconvenience in the maintenance of electronic health records is the role of compliance with rules and regulations that are to be adhered to. We all know the importance of regulations in maintaining and safeguarding the people's interests. Every industry has a set of regulations that are to be followed and because of the kind of information that is dealt with, the healthcare industry has highly regulated regulations. Healthcare industry has many rigid and strict regulations because this industry deals with the sensitive personal information of the patients.
Apart from the regular administrative regulations, the healthcare industry has to cope with the additional guidelines that may change from time to time like the guidelines regarding the MACRA program. These guidelines are framed to monitor the healthcare provider's performance and report it back to the government. In such cases, the technology programs should be designed in such a way these programs capture and report all the relevant data in a safe and secure environment.
There is enormous pressure on all in the healthcare industry as the patients want better services as they are paying more. These days there is a tremendous increase in the use of technology by patients as well in the form of wearable devices that monitor various health aspects of the individuals. If this information from these devices can be merged with the other patient data with better EHR solutions, then both the physicians and patients will benefit alike. With more information at fingertips, it will be easier for healthcare practices to streamline their administrative process as well provide much better services in the form of messaging and electronic follow-up.
At the end of the day, the EHR solutions should facilitate the practices to focus patient care rather than distracting from it. Avontix, the provider of EHR services in Hyderabad, is one such company that lets the ASC facilities do their work efficiently and brings savings to their patient records management.
Role of Technology and Regulations in EHR