Medical transcription is the process of transcribing the audio files recorded by the physicians and other healthcare professionals into electronic records. This is also called healthcare documentation. Like in all professions healthcare documentation specialists also need to abide by certain rules and regulations. For this, they need to update their knowledge of the regulations that are to be followed as per the government rules along with the language skills and medical terminology.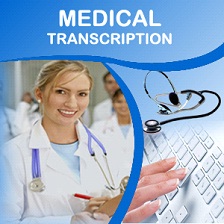 Importance of Understanding the Rules: There are different allied health services like medical transcription, medical coding and medical billing that are being practiced by different in-house and outsourced employees and all these services deal with sensitive patient information. In order to secure such sensitive patient information, some regulations and legislations have been brought into effect. Providers who offer these services are required to adhere to such rules and regulations, failing which may put them in legal troubles and require paying penalties. To avoid any kind of legal hassles and penalties those in medical transcription jobs should update themselves with the latest norms.
Securing Patient Information – The top priority: The basic rule or norm that has to be followed by all the medical transcription service providers as a code of ethics is protecting the confidentiality and privacy of patient information. Everyone in the medical transcription jobs should remember that securing the patient's personal information is the topmost priority.
AHDI and its Code of Ethics: The Association for Healthcare Documentation Integrity (AHDI) is an organization established to establish due recognition for the medical transcription profession. The AHDI has a code of ethics that has set some standards of conduct and ethical principles for medical transcription or healthcare documentation professionals. Its work is to uphold the legal rights of patients, safeguarding their privacy and working in collaboration with healthcare providers for the safeguarding of patient safety, public health and quality of care provided. Here, some of the codes of ethics given by AHDI are outlined that function as guidelines for medical transcriptionists and medical transcription service providers.
Maintaining confidentiality of all patient information
Implementing and maintaining standards of professional healthcare documentation practice
Respecting the rights and dignity of all
Enhancing professional knowledge and skills and advocating for the profession
Providing accurate and timely information
Exercising integrity in professional practices
Complying with all the laws and regulations related to the healthcare documentation like HIPAA etc. Healthcare documentation is not just about listening to voice records and documenting electronically. It requires high levels of responsibility and integrity, failing which may lead to drastic consequences. It is essential that you choose a right employer like Avontix, which provides the needed training to understand and implement the rules and regulations in medical transcription services.
Rules and Regulations in Medical Transcription -Avontix