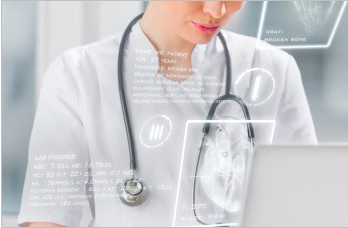 Medical coding professionals have a huge responsibility of transforming the diagnoses, procedures, services and equipment used by medical professionals into universally acceptable medical codes so that they are helpful for both the billing process and facilitate health-related studies. Medical coders have added responsibilities on them apart from this core responsibility due to the technology updates and the industry-related trends and updates. The people in medical coding jobs have to embrace these added duties so as to do the best of their job and shine in their career. Mentioned below are a few of the key factors that add to the responsibilities of the medical coding specialists.
Outpatient coding – Physician coding, a part of medical coding jobs plays a vital rolethat needs expertise in both technology and coding knowledge. Many experienced coders are of the opinion that accurate physician code assignment is not that easy as people tend to think and requires a lot of expertise on the part of coders. To get both the inpatient and outpatient professional fee coding correct, it is required that medical coders are appropriately cross-trained by the medical coding companies so that claim denial in outpatient settings is reduced to a great extent.
EHR transitions – With the adoption of electronic health records becoming mandatory for all healthcare providers, medical coders have another task for them. There will be many instances where coding professionals will have to work on claims edits during the conversion to EHR or after the EHR implementation. Instead of making the medical coders work randomly on EHR edit queues during the coding process, the medical coding companies can train a few coders as specialized edit professionals who are trained particularly in EHR system edits and work queues.
Collaboration with CDI professionals – Good collaboration among medical coders and clinical documentation improvement (CDI) specialists is essential to avoid any kind of revenue cycle issues that pop up as a result of poor communication among them. There should be proper integration of the two teams involving these two professionals that helps in understanding clinical validation rules, best practices, documentation, coding and payer rules.
With changing times and enhanced technological solutions, the role and responsibility of a medical coder are changing drastically with new responsibilities being added every now and then.
The Ever-Growing Responsibilities of Medical Coders