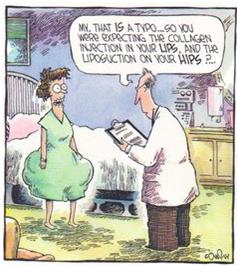 This is the first Avontix blog and we hope you'll find it as hip and happening as your workplace! Read on for tips and tricks that you can use during your wild rides through medical transcription assignments. If there is anything else you'd like us to cover, just let us know!
We know some physicians could be so bad at dictations that you need to make special adjustments. In case you are stuck with a bad dictation and are finding it difficult to understand, try adjusting the tone of the transcriber to remove bass. In case the transcriber has a bass control, use it to remove bass as much as possible and voila, the words will appear clearer. This will however increase static noise. This could be adjusted by varying the playback speed. Sometimes, it helps if you let others listen to the unclear section and get their suggestions on it. You could also skip the section, move on and then come back to hear it again. Oftentimes, re-listening to an unclear section after a while makes it easier to understand.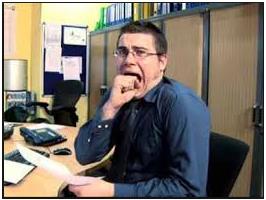 You may find yourself pretty unfortunate when paired up with a dictator who is chronically bad. In such a case, it is helpful to let the dictator know how he can improve his dictation technique. You can simply provide some dictation tips and send these along with a very courteous note saying how he can minimize ambiguities in his dictation. You could also return the transcription by leaving blank spaces for all unclear passages or blanks. If a dictator reverts back saying that you aren't skilled enough for the work, you could show him successful transcription assignments previously done (after making sure you exclude confidential information). This could help in making him understand and take responsibility for a clear dictation. It would also do a favour for others in your organization!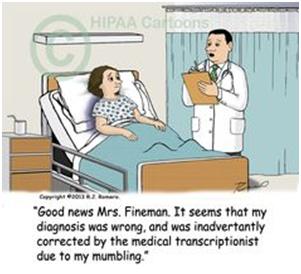 It is your responsibility not to guess about what you hear in the dictation. If a particular dictation is not clear, and especially if it involves drug dosages, drug names, therapy details, etc., making inaccurate guesses would actually be life-threatening for the patient if the error goes unnoticed. The most ethical and safe approach to an unclear dictation is leaving blank spaces wherever required and bringing it to the notice of the dictating physician so he can verify and help you complete an error-free transcription.
We'll be back with more tips and tricks! Until then, stay healthy, stay happy, and stay productive!

For Careers in Medical Coding, Medical Transcription

Visit our website www.avontix.com
Tips and Tricks for Transcribers