Now that you are aware of some of the best productivity tips for medical transcriptionists, we hope they are being put to good use. Here are some more tips and tricks for smart professionals.
Get Comfy
Make sure that your work environment is peaceful and quiet and that you are comfortably seated…'coz bad seating may cost you and your employer terribly high. Avoid work-related repetitive stress injuries by practicing proper seating and positioning and stretching exercises that relieve the wrist, forearm, fingers, and back. It is also essential to keep your workplace quiet because transcription requires a great deal of concentration. Do not transcribe if there is a great deal of ambient noise around you. If your workplace has a high amount of office traffic and noise, you could consider talking to your supervisor about making suitable adjustments.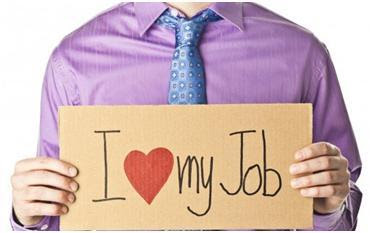 Leave the Mouse!
Yes! You'd wonder how you could possibly get rid of the desktop mouse. But it's important to understand that shifting hands between the keyboard and mouse every now and then slow you down. Practice using keyboard shortcuts instead. There are a multitude of keyboard shortcuts for all possible actions that you perform with the mouse. These can be mastered in a jiffy.
| | |
| --- | --- |
| Action | Keyboard Shortcut |
| Copy | CTRL+C |
| Paste | CTRL+V |
| Cut | CTRL+X |
| Delete | Delete button |
| Undo | CTRL+Z |
| Switch between windows and programs | ALT+TAB |
| Current window's system menu | ALT+Spacebar |
| Close or quit a program | ALT+F4 |
| Close current window | CTRL+F4 |
| Choose a function in the menu bar | ALT+underlined letter in menu |
Take Shortcuts
Those who say there are no shortcuts to success don't know where to find one! In transcription, you can increase your productivity by using abbreviations. Word processors have features in the spelling auto-correction options where you can mention short spellings for commonly used words such as 'surgery' or 'examination'. You could set the short spelling as 'sgr' and 'exn' for instance and the word processing software will automatically expand the word every time you type the short form.
You could decide which short form to keep for each word and the word processor will automatically change the short form to the full form as you type. Make sure you identify commonly used words to store in the word processor.
In case of MsWord, click on the spell check button at the bottom of the document and then choose "AutoCorrect" – in the options that pop up, click on "AutoCorrect options…" – next, in the 'AutoCorrect' tab, you will find an option that says "Replace words as you type", make sure this is checked. Here you can add the words that you'd like to be replaced with full forms as and when you type.
More Careers in Medical Coding and Medical Transcription
Visit www.avontix.com
Transcription Tips and Tricks You Can't Ignore!