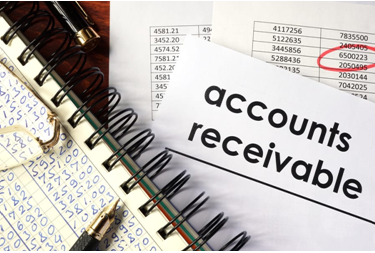 The ultimate aim of a healthcare organization's revenue cycle management department is to maintain a healthy revenue cycle that improves the bottom line of the organization. As a part of this, the goal of the accounts receivables management team is to reduce the collection period of the facility as much as possible to ensure sufficient cash flow and maximize revenue potential. Accounts receivables management needs understanding different areas it covers and how they impact the collections and the revenue cycle. People interested in making a career in RCM services should be aware of the following key areas of accounts receivables management.
Charge Capture: This is a process that plays a crucial role in the revenue cycle management wherein the services and procedures rendered to a patient during a visit are assigned with appropriate medical codes. The timeliness and accuracy of these codes affect the accuracy of the medical billing process and accounts receivables. A wide range of medical service areas influences charge capture which includes critical care, ambulatory care, surgical units, pain medicine, laboratory, pharmaceutical, radiology, etc.
Legal matters: An RCM services professional should be knowledgeable about the legal requirements as per both state and federal regulations. The most significant part of understanding the legal concepts is keeping away from fraud and abuse. This is all the more essential for matters dealing with Medicare, Medicaid, and other government-funded programs. The usual form of fraud seen in the healthcare revenue cycle is upcoding charges, coding and billing for services that were never performed, etc. The accounts receivables management team should coordinate with the medical billing team and ensure that no fraudulent practices are followed in the facility.
Contract negotiation: An important part of accounts receivables management is developing good financial relationships with managed care organizations that work towards providing quality healthcare at cost-effective pricing. Revenue cycle management professionals should possess extensive knowledge of the contracting process to negotiate managed care contracts effectively.
Patient rights: Patients have certain rights and these are related to –

Patient information – they can access accurate and understandable information about the facility, healthcare professionals, and health plan

Choosing providers – they can choose healthcare providers

Emergency services – they can access emergency medical treatment irrespective of their paying ability.

Informed consent – they can give consent to the suggested treatment only when they have sufficient diagnostic information and have clearly understood the various treatment options available

Respect – they can access considerate and respectful care without any discrimination

Confidentiality – they can ask for private communication and expect that their personal information will be secure and confidential

Complaints – they can complain to the medical office in case they have any concerns and have the right to fair and efficient resolution.

Patient financial services: It is this process that is finally liable for the accurate and timely billing and collection of the amounts due. The RCM services providers should have comprehensive knowledge of insurance providers' rules and regulations along with the other rules of the healthcare industry. For timely collections, it is essential that clean medical claims are submitted to the insurance payers on time and followed-up for speedy resolution.
A full and proper understanding of various areas influencing the accounts receivables management helps in achieving the shortest collection period and maximizing the revenue potential.
Understanding the Key Areas of Healthcare Accounts Receivables