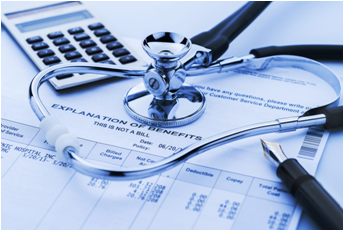 Charge capture is an important process of revenue cycle management that helps the physicians and healthcare facilities to record the services and procedures performed on patients that is later on submitted to the insurance companies to get the reimbursement. Doctors record and transfer the charge capture information in various ways like using spreadsheets, post-it notes, smartphones, etc. Compared to the conventional paper-based charge capture systems, electronic charge systems ensure faster reporting and increased billing accuracy leading to an efficient revenue cycle management in healthcare facilities. Here are a few ways healthcare facilities can improve charge capture as per the RCM services providers.
Healthcare facilities should educate their employees about the existing CMS and insurance payers' rules and regulations and their latest updates from time-to-time. To capture the charges accurately, RCM services professionals should get updated with all the frequent changes of CMS and other insurance payers.
Healthcare facilities and RCM services providers must ensure that they have a perfect process in place for accurate charge capture for the clinical procedures to get them appropriately reimbursed.
Facilities should take advantage of information technology and optimally use it to drop charges whenever required.
Facilities have to ensure consistent charge standards across departments to facilitate easy use of the process among different employees.
There should be regular and prompt communication across the departments and employees who are a part of the revenue cycle management of the facility.  Healthcare facilities must develop a communication process among the clinical department, billing department and other relevant departments that need to come together on a regular basis.
Investing in a good charge capture system with effective functionalities to quickly identify the elements that are appropriately billed and those that are unbilled is essential to have a good revenue cycle.
Regular billing audits ensuring accurate charges for every patient for both technical and professional components are highly recommended for a perfect charge capture process.
Healthcare facilities should ensure that all the acute services, ambulatory services, pharmacy services, etc. are appropriately identified for charge capture. All the charges should be identified accurately at the right time to ensure a smooth and flawless process.
By taking appropriate measures and following the above-mentioned ways would help healthcare facilities in experiencing a profitable and healthy revenue cycle.
Ways Healthcare Facilities Can Improve Charge Capture