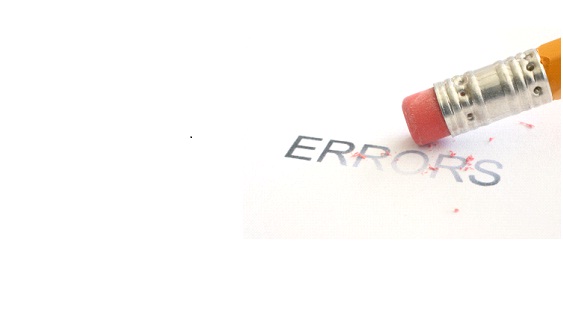 Jobs that involve coordination among different parties are prone to errors in the work performed. Healthcare documentation jobs are part of such jobs where there are different people involved – the physicians and medical transcriptionists or healthcare documentation specialists at various levels. Irrespective of the caution exercised; there will be some percentage of errors that impact of quality of healthcare provided. Hence, both physicians and transcriptionists should put some extra efforts to reduce healthcare documentation errors.
Healthcare documentation errors may be either from physician side or transcriptionist side. Poor quality of voice recording, lack of clarity in voice, heavy accented dictation of physician, and background disturbances are some of the reasons errors may occur from the physician's side. Transcriptionist side errors may be a result of poor quality typing, a transcriptionist who is not perfectly trained, or proofreading and editing not done by a senior transcriptionist. Healthcare documentation jobs play a critical role in the healthcare industry and appropriate care has to be taken by the medical transcription companies to avoid any of these kinds of errors from the transcriptionist side.
Critical Errors – These are errors that may result in improper patient treatment and these are not at all acceptable. These errors are related to incorrect patient id, omission in the dictation, typing in incorrect drug name or dosage, and improper use of medical terminology such that it impacts the safety of patient information. Major errors – These are errors that result with improper verb usage, spelling mistakes, and taking conflicting information without raising a concern about it.
Minor errors: These kinds of errors are a result of grammar and formatting mistakes that do not impact the safety of patient or integrity of the report.
Ways to reduce errors:
Medical transcription companies should provide proper training to their employees so that they have appropriate knowledge of the medical transcription process.
People in the healthcare documentation jobs ought to keep lists of drug names handy with them to refer if necessary.
Track feedback from the client and the senior transcriptionist who does the proofreading and quality check to identify common mistakes and rectify them. Don't hesitate to take suggestions if needed.
Keep updating your knowledge related to the healthcare industry and the new technological advancements in the field of medicine to understand what the physician is saying in a better and faster way.
To progress in any career it is important to avoid mistakes and even more important to rectify those mistakes as soon as possible. To build a career in healthcare documentation, join Avontix, one of the top healthcare documentation companies in Hyderabad that provides excellent training and support to its employees.
Ways to Reduce Healthcare Documentation Errors -Avontix