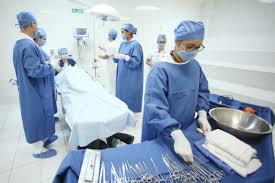 Current Procedural Terminology (CPT) is a medical code set used to report various medical, diagnostic and surgical procedures and services performed on a patient. It is used by physicians, allied health professionals, hospitals, etc. along with ICD-10 code set and HCPCS code set. Medical coding professionals record a patient's encounter with the physician in the form of medical codes and they do it with the highest levels of specificity to enable timely and complete reimbursements for the services rendered.
To cover the vast number of services and procedures performed by the healthcare professionals, the CPT codes have been classified into CPT Category I, CPT Category II, and CPT Category III. Also, the American Medical Association (AMA) updates the CPT code set on an annual basis which may include additions, revision or deletions to existing codes. Along with these changes, the AMA may also bring changes to the CPT guidelines. People in medical coding jobs must be aware of all these annual updates and work accordingly to assign accurate codes to the services provided by the healthcare providers. Let us take a look at some of the changes in the CPT code set for the year 2020.
Some additions have been made in the evaluation and management (E/M) section which include –

Three new codes (99421, 99422, 99423) for reporting online digital evaluation and management services.
Two new codes (99473 and 99474) for reporting self-measured blood pressure monitoring using a validated device.
Code 99458 to report each additional 20 minutes of remote physiologic monitoring treatment management services which are actually coded with 99457.

As new codes have been added, the code 99444 for online evaluation and management services was deleted.
New guidelines have been added to the surgery section.
Five new codes for grafting have been added in the Dermatology sub-section for reporting grafting of autologous soft tissue harvested by excision or autologous fat harvested by liposuction. These include – codes 15769, (15771-15774).
Six new codes (20700-20705) have been added to the musculoskeletal subsection. These are related to the reporting of manual preparation, insertion, and removal of drug delivery devices.
Three codes have been added to report excision of chest wall tumor and two new codes to report needle insertions in muscles without injections.
Four codes have been added in the cardiovascular subsection to describe pericardiocentesis and pericardial drainage with the insertion of indwelling catheter. In the same section, two codes have been added to describe ascending aortic graft and one code has been added to report transverse aortic arch graft.
Medical coding professionals must be updated with all the latest changes in CPT which are not restricted to just one section or subsection. Changes have been made in nervous subsection and Eye and Ocular Adnexa subsection too in the surgery section.
In the radiology section, multiple additions have been made in the areas of double-contrast radiologic examination of the esophagus, radiologic small intestine follow-through study, myocardial imaging positron emission tomography, absolute quantification of myocardial blood flow, radiopharmaceutical quantification measurements, etc.
Several changes have been brought in the Pathology and Laboratory section with seventy-five new codes being added only to report proprietary clinical laboratory analyses.
Multiple new codes and guidelines have been added in the medicine section too with twenty-three new codes and guidelines for reporting electroencephalographic (EEG) monitoring services.
There are many more changes in the CPT code set that have not been discussed here. Medical coders working in the offices of healthcare providers and employees of medical coding companies should take appropriate measures to ensure that they are updated with all the latest changes in the CPT code set. If needed, the medical coding companies must provide occasional training programs to keep their medical coders abreast with all the latest updates in the industry.
2020 CPT Updates You Should Know