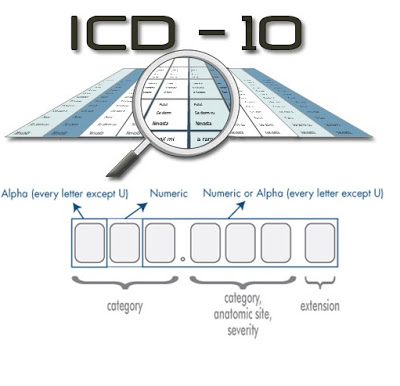 Medical coding is a unique field in the healthcare industry and there are many companies that provide jobs in medical coding in Hyderabad. Medical coders use ICD codes to classify the various diseases or health problems. The ICD (International classification of diseases) codes used in the USA can further be classified into two: ICD-10-CM and ICD-10-PCS. Mastering the ICD 10 codes is a pre-requisite to becoming a medical coder of repute.
ICD-10-CM: The CM in these codes stands for clinical modification. These codes developed by the Centers for Disease Control and Prevention and the National Center for Health Statistics (NCHS) are used to code and report outpatient records. The ICD-10-CM has nearly 93,000 codes. Let us try to understand the basic characteristics of ICD-10-CM codes:
These codes can have three to seven characters.
Usually, three characters in codes are used as headings and the fourth, fifth or sixth character can be added to give more specific details regarding the treatment or diagnosis.
Codes can be a minimum of 3 or 4 characters and a maximum of 7 characters. The more number of characters used means the more details or specifications given in the code.
It should be remembered that if details pertaining to all characters are available then, all the 7 characters should be used and no character should be omitted.
An 'x' can be placed where a character specification is not available and is being skipped. This 'x' is called a placeholder character.
The first character in the code is a letter (alpha). The second and third characters are numeric. The characters from 4th to 7th can be alpha or numeric.
Identification of right side or left side of the body is possible.
The seventh character gives the number of encounters. Usually, this is mentioned with: A – initial encounter; D – subsequent encounter; S – sequel.
A decimal is placed after the third character.
Characters 1-3 indicate diagnosis category; characters 4-6 indicate etiology, anatomic site, severity and any other detail; character 7 gives an extension.
ICD-10-PCS: The PCS in these codes stands for procedure classification system. These codes were developed by Centers for Medicare and Medicaid Services (CMS) and 3M Health Information Management (HIM) for recording inpatient and hospital setting reports. The ICD-10-PCS has nearly 76,000 codes. The basic characteristics of the ICD-10-PCS codes can be outlined as below:
These codes have 3-7 characters.
First character is alpha. All letters except U are used.
Second and third characters are numeric.
Fourth, fifth, sixth and seventh characters can be either alpha or numeric.
Decimal is placed after the 3rd character.
The codes are divided into 16 sections and these are further divided into 3 sub-sections – namely, medical and surgical; medical and surgical related; and ancillary.
Medical coding requires an eye for detail and is a good option as a career for those who have knowledge of medical terminology and human anatomy. Avontix is the place to make a career in medical coding in Hyderabad.
Basics of Medical Coding -Avontix