If we ask you to rate your productivity on a scale of 1-10, how would you rate yourself?
Where ever you are on the rating scale, the good news is, there are always opportunities to increase your level of output. For this, one must be very passionate and willing to experiment with different techniques.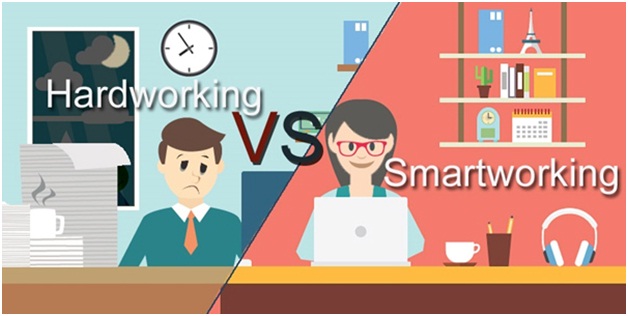 Almost all of us must have heard this message coming from superiors, bosses or may be a friend or a family member… But what exactly is smart work? The concept is to kill inefficiency, do things in a quicker and effective way, add intelligence and intuitiveness to tasks, and avoid silly errors.
This is the age of smart work not hard wok – Let's look at a few tips on increasing your productivity, If they work, keep them; the ones that don't, put them aside. One cut doesn't fit all, you see!
Plan your tomorrow tonight: A quick 5 min plan for the next day always comes handy, Just imagine waking up with total clarity on how your day must go! How does it feel? Superb, isn't it?!
Big rocks first:What does that mean? Well, the most important tasks come in first, so that the unimportant ones fall in place as required, like sand J
Hardest task first:This simply means you will deal with the hardest task first so that once it's done the rest of the tasks flow like breeze!
One task at a time: No matter how efficient a juggler you are, this mantra almost always works! Focus on one task at a time, especially when the task needs brain work!
Ditch the unimportant:Segregate the "need-to-do" from "nice-to-do tasks"… That pretty much will set the priorities in perspective!
Use to-do and do-later list – Always: This must be your everyday exercise. It solves issues relating to time-management, overlooking, forgetting to do a few tasks etc. Whatever you fail to do on a particular day automatically adds up to "do-later list!"
Effective vs Efficient:Effectiveness means doing the tasks that matter the most whereas efficiency means doing more tasks in less time. So, be effective fir
st and then move to efficiency.
Do not procrastinate:How many things would you have achieved by now, had you not procrastinated? Huge numbers right?! Exactly, do not – ever –procrastinate! Procrastination is such a bummer!
Wake up a little early and meditate: This is a magic wand that never fails to give results!
Delegate: It helps to not be overtly obsessed about having a hold on everything – Delegate tasks as required and watch your productivity zooming up.
Cut down distractions: Allot a specific time for distractions, lunch time may be? Your Facebook, Twitter, Whatsapp etc can be handles at leisure.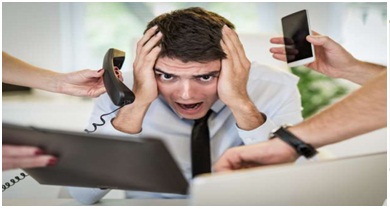 Rest well and stay stress free:Nothing hampers productivity like skipping sleep and taking stress. Keep stress at bay! There is no elevator to success, but we could definitely make climbing the flight of stairs easier and be way more productive if we follow the above few simple things!
So, Letssss Go!
Pic Credits: Google
Our Website: Avontix.com
Boost up your Productivity with SMART work! -Avontix