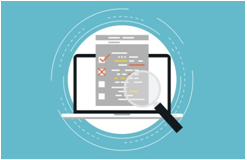 The creation of digital records with the details of medical treatment, clinical tests, and medical trials is called clinical documentation which is a core process of every patient encounter. Accurate and timely clinical documentation that reflects the scope of services provided properly helps to represent a patient's clinical status accurately so that it can be used for medical coding and billing processes. Clinical Documentation Improvement (CDI) is a critical healthcare program that should be fully implemented by all medical facilities. It is essential for all facilities to understand why clinical documentation improvement is vital for healthcare facilities and how healthcare documentation companies and RCM services providers can help them to focus on core activities.
Healthcare documentation and medical coding processes help in determining the reimbursements paid to the healthcare facilities for providing services and beyond that information collected in these processes are used further to analyze the quality of care and the clinical outcomes. However, there is a risk in reaching the exact clinical reality due to the difference in coding rules and terminology from clinical language and to combat this, the clinical documentation improvement program is really effective.
Clinical documentation improvement has an immense impact on the quality of patient care provided by facilities. It ensures that the procedures and services performed on patient encounters are recorded accurately so that EHRs reflect these services properly. The integration of clinical documentation, medical coding process and medical billing process is vital to maintain a healthy revenue cycle and thereby provide appropriate services and provide quality care to a patient. Accurate CDI influences the patient care offered by giving the information needed to all the care providers not only at the present moment but also in the future.
Healthcare facilities can benefit from the clinical documentation improvement program in many ways. The first of the benefits is the availability of accurate and timely information to the care providers that we have already discussed above. There are some other benefits including some financial benefits like increased claims reimbursements and revenues and an increase in case mix index.
The comprehensive and multi-disciplinary CDI program helps in translating patient condition into precise codes accurately thereby facilitating accurate billing procedures and increased reimbursements and positive clinical outcomes.
Clinical Documentation Improvement and its Benefits