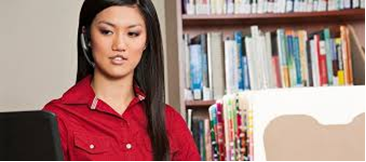 It is an agreed fact that by availing the services of healthcare documentation specialists, primary healthcare providers can reduce the burden of documenting healthcare procedures on clinicians. This facilitates improved workflow and job satisfaction by enhancing the time for patient interaction for the physicians. Studies on evaluation of the effect of using scribes and how it would mitigate the challenges in adopting electronic health records revealed that it would considerably help physicians in carrying out their core jobs sans any worries regarding the EHR documentation part. When healthcare providers opt to outsource their healthcare documentation, coding, billing and EHR processes to healthcare documentation services providers who provide comprehensive solutions, they enjoy multiple benefits.
When healthcare documentation services are availed from third-party providers, physicians don't need to spend hours of their precious time on EHR documentation, rather they can utilize more of their appointment time for patient interaction thereby improving quality of care provided. Thus, they get more job satisfaction as they no more need to increase their clinic visit time yet, can spend a good amount of time talking to the patients. It is also understood from the same studies that not only physicians but the patients too, get satisfied from the services as the physicians focus on what patients are saying rather than looking at the computers and feeding data into it.
Due to the benefits healthcare providers get from hiring healthcare documentation specialists/ medical transcriptionists, there is a great need for trained and skilled transcriptionists. There aren't enough skilled transcriptionists who can deliver the job with perfection. To meet the industry demands, companies like Avontix provide healthcare documentation training to enthusiastic graduates who want to pursue a career in this field and even give placement to candidates that complete the training successfully.
Candidates trained and placed at Avontix gain proficiency in their chosen field and perform their job surpassing the prescribed industry standards with ease. They provide their services within a quick turnaround time with the highest levels of accuracy and quality. Healthcare providers like to hire such transcriptionists who are excellent in their profession and showcase exceptional dedication and sincerity towards work.
Healthcare Documentation Training for Better Prospects