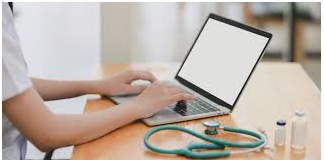 Telemedicine has been a boon to people who cannot visit a physician or healthcare professional due to various reasons. It is a procedure that enables to provide healthcare for remote patients when the physician and patient cannot meet each other physically. This has been possible due to advancements in technology and many healthcare providers have been successfully providing quality care to the needy patients through adopting HIPAA-compliant video-conferencing tools. In the crisis period when the whole world is reeling under the pressure of COVID-19, many patients and healthcare providers have turned to telemedicine. According to the revenue cycle management experts, pursuing telemedicine aggressively is one of the best ways for healthcare providers to increase cash balances and keep going in this crisis period.
Recently, CMS has extended some flexibility to fight COVID-19 effectively. Here are certain key points that make the use of telemedicine easy and better as per the RCM services providers.
Healthcare staff can be hired from any geographical location without barriers so the healthcare system can increase its workforce rapidly to tackle the situation effectively.
Patients can access quality healthcare from the safety of their home as they can consult their physicians and clinicians through telemedicine.
Providers are allowed to relax their paperwork requirements to provide temporary relief and offer quality care without the hassles of paperwork.
Healthcare providers can provide telemedicine to both established and new patients.
RCM services professionals and medical coders should update themselves with the additional services that can be provided by healthcare providers through telemedicine to lower the exposure risk in fighting COVID-19.
Emergency department visits
Initial hospital care and hospital day discharge day management
Initial nursing facility visits and nursing facility discharge day management
Critical care services
Home visits – new and established patients
Inpatient neonatal and pediatric critical care
Care planning for patients with cognitive impairment
Group psychotherapy
Psychological and neuropsychological testing
Therapy services
Healthcare providers can start off with providing telemedicine if they have access to their systems. That is all that they need to have. Providers can pick up their phone and intimate their patients on the schedule that they will be contacted by the providers instead of the patients visiting the physician's office. For efficient revenue cycle management, it is required that providers schedule appointments as they normally do for the patients who call requesting for a visit or telemedicine so that it helps them to keep a track of the patients treated while doing the medical billing. This process of scheduling appointments will also help in calling a patient who needs a callback or those patients who could not answer the earlier call.
In telemedicine, a crucial aspect that needs to be remembered by the providers is the necessity to obtain a verbal authorization from the patient at the start of the conversation. RCM services providers also insist on documenting the start and stop times of the telemedicine call. Reviewing symptoms, systems, and conducting medical reconciliation should all be done as done when the patient visits the office. With telemedicine, healthcare providers can offer the best quality care and comfort to needy patients.
Telemedicine and Revenue Cycle Management