The human body consists of many parts that are very complex by nature. Only when something goes wrong with our body, we understand its complexity and start caring about it. Else, we take it for granted which obviously leads to some sort of illness or disease. Some common illnesses and diseases can be treated with ease; however, there will be some severe illnesses or diseases that need good treatment and procedures to be performed for the best results. Such complex inpatient cases require certain new treatment procedures and experiments in surgeries. These complex encounters are not only challenging for the physicians and other healthcare support staff, but also for the people in medical coding jobs and medical billing jobs.
The rare cases and their treatments that are usually seen in medical colleges or institutions of repute create challenges for the medical coders in assigning the appropriate codes and in this process, their productivity also gets hampered. While dealing with such cases it becomes imperative for the professionals in both medical billing jobs and coding jobs to have flexible and critical thinking skills to give accurate codes and ensure that these are properly reflected in the claims for timely reimbursement. To enable coders to get accustomed to critical thinking they have to get engaged in these skills right from the beginning of the career. Let's see how one can improve critical thinking skills in medical coding.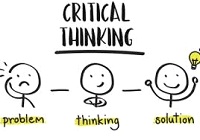 Coders should understand the entire coding process with the thorough knowledge of anatomy, physiology and pharmacology.
Coders should inculcate the habit of thinking in an investigative manner and use lateral thinking to get appropriate codes.
Coders should build team spirit among themselves to share the research inputs and results for complex cases.
While dealing with complex cases, coders may not be able to reach their productivity targets. However, there will be ample scope for understanding the professional challenges and the ways to deal with those challenges. Get the best opportunities in medical coding in Hyderabad with Avontix.
Significance of Flexibility and Analytical Skills in Medical Coding -Avontix