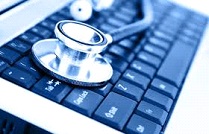 With everything being done digitally these days, even the healthcare industry needs a lot of software tools to get its work done. Moreover, the allied fields of healthcare industry like healthcare documentation, medical coding, electronic health records and medical billing for the revenue cycle management depend a lot on the information technology. We have a number of medical software available in the market for various needs of the healthcare industry and depending on a healthcare facility's practice it has to choose the software that delivers what it needs.
Selecting software for the facility's needs is a tough job considering the budget constraints and the limited staff with considerable IT knowledge. But, given here are some basic software needs of every facility. In the first stage of a healthcare facility when it has just started its operations, it has to concentrate on its daily functions. Here, the focus should be on patient scheduling, healthcare documentation, electronic health records and revenue cycle management. Even among these, patient scheduling should be the topmost priority for new practices and for this the facilities will need scheduling software that captures all the required data of a patient apart from the basic details like patient name and appointment time. This software reduces the paperwork and also alerts can be set to remind appointments.
A facility will need healthcare documentation software that facilitates proper recording of the physicians' treatments and procedures which is helpful in sending it to the medical transcriptionists who take care of the job of transcribing the audio files into digital reports.
Then, as a mandatory requirement, all practices must invest in software related to EHR solutions. Along with the financial incentives given by the government, electronic health records facilitate safe and secure records of confidential patient health data that is accessible by authorized parties at any time and from anywhere. This kind of accessibility to patient information improves coordination among various healthcare providers and improves the quality of care provided to a patient.
To get financial stability and maintain a healthy revenue cycle management, healthcare facilities should also invest in medical billing software or hire a third party RCM services provider. If you are looking out for a career in the allied fields of the healthcare industry, then Avontix is the right place for you. Avontix with its varied services on offer provides great opportunities in healthcare documentation jobs, medical coding and billing jobs.
Software Needs of Healthcare Facilities -Avontix