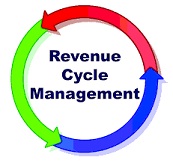 To ensure that the procedures and tests performed on a patient are coded accurately and billed appropriately is the basic method to avoid and eliminate any claim denials. Irrespective of the precautions taken and measures adopted, there would still be some errors that result in denials. An effective revenue cycle management requires taking effective measures so as to minimize denials and appeal the denials in time, so that they are reversed to bring in revenue to the facility.
Following the below steps will help in better revenue cycle management with regard to denials.
Analyze claims contract: Every insurance provider follows its own procedures and norms. Hence, it is the topmost priority to review and analyze the claims contract so as to check if you are following the correct procedures and adhering to their guidelines.
Prepare a strong appeal letter: A significant task in revenue cycle management process is preparing an appeal letter that is strong and convincing to repeal the denial. Ensure all the correct details of the patient including name, health insurer ID, insurance details, and date of service are mentioned. An important point to be noted is that while challenging the denial your appeal it should be validated with a strong reason.
Use detailed information: You should prepare your appeal with thorough documentation of reasons in support of your argument. For this, comprehensive data has to be gathered from the patient and health records of the patient. Upon doing this, get the appeal letter reviewed and signed by the physician to ensure if all the details are accurate.
Have your contacts: Make sure your appeal letter is received by the intended person. Make contacts and ensure that you get information if your appeal letter is received or not. This may seem very simple but is very critical as there are more chances to miss a denial appeal if there is no person to contact at the other end.
Follow up: One of the most demanding tasks of RCM services is to follow up regularly. Following up with the health insurer regularly enquiring about the appeal status is vital to know the status of the appeal and take other necessary steps.
Be ready: RCM services providers suggest that depending on your previous experiences and denial cases, be ready with the template of an appeal letter that would speed up your appeal procedure. This is a significant part of RCM services.
Appealing is a tedious and time-consuming process that is dreaded by most physicians and healthcare providers. None the less, it plays a critical role in the revenue cycle management that can considerably improve the healthcare provider's bottom line.
Steps to Appeal for Denied Claims -Avontix