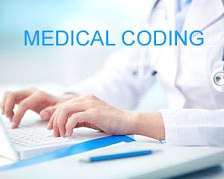 The healthcare industry is a booming industry and there are numerous opportunities in various fields like healthcare documentation, medical coding and billing, and other health information technology- related jobs. Healthcare industry mainly deals with healthcare providers like hospitals, physicians, ambulatory care providers, diagnostic service providers directly and with insurance providers in an indirect way.
Healthcare is very closely related to life science which is about biology and allied subjects that involve the study of living organisms and the surrounding environments. The healthcare industry is related to the illnesses and diseases affecting humans and the medicines or equipment that is required to diminish the ailments and increase the quality of life. Hence, there is a great proximity in the relation of life science graduates and health information technology jobs especially fields like healthcare documentation jobs and medical coding jobs.
Candidates with life sciences educational background are better equipped to understand the varied types of health ailments and the treatments required for these. All branches of science that study living things are called life sciences which include a wide range of subjects like anatomy, behavioral sciences, Biology, biochemistry, biophysics and other subjects. Since life sciences students study these subjects, it is easier for them to comprehend the rather difficult and unique medical jargon and prosper in professions like medical coding and healthcare documentation.
This does not mean that non-life sciences students cannot opt for the health information technology career choices. Even other graduates can get into these professions if they have an attitude to learn on an ongoing basis and upgrade their skills regularly. Getting trained and applying to the best medical coding companies is all that required in becoming a medical coder. However, human anatomy and physiology along with the medical terminology is a difficult thing to learn for non-life sciences graduates. But, it is not impossible and anyone with the determination to excel in the field can go ahead with this career option.
Life sciences graduates with their educational background have an edge over non-life sciences graduates because they can understand the human anatomy, physiology and other biochemistry related words better than others.
Why Life Science Graduates have an Edge over Others in Coding? -Avontix