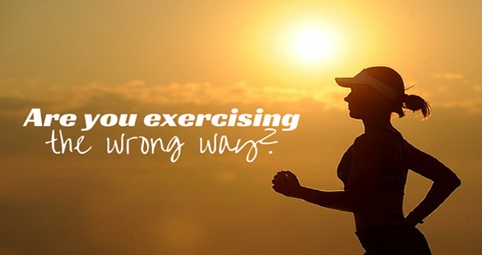 Guys! How are we doing with our AFC? Awesome… right? It's been great to see so many of our colleagues take part in the AFC with great enthusiasm right from day one. It's even greater to see that the enthusiasm is not dwindling with time. All of us at some point in time or the other have had few doubts regarding our exercises and how safe it is to start working out all of a sudden. So, let's see how we can exercise safely. Warm up: The first thing to be noted is we should never start exercising straight away. Take 10 minutes time to warm up first and prepare yourself for the exercise regimen. Start slowly: Don't jumpstart with heavy workout sessions and don't exercise for long sessions. Start with simple and basic exercises.
Start with slow walking and increase your pace gradually to do brisk walking after few days.
Be gentle with your body and don't exert much pressure straight away. In the beginning days, it's alright to walk or do mild exercise 2-3 times a week.
It is also very appropriate to start with a time frame of 15 minutes for your exercise and then gradually increase it so that you don't strain yourselves.
Don't train too hard: Doing anything excessively is not good for health. Don't ever train too hard to put yourselves in the risk of injuries. Training excessively can cause wear & tear of certain body parts, stress injuries and sore joints or muscles.
Understand body signals: Stop working out when your body signals to do so. Fatigue and feeling sick are the signals to give a break to exercise routine.
Select appropriate outfit: Your clothes should not hamper your efforts of workouts. Select clothes and shoes in which you can be comfortable. Make sure your shoes give enough cushioning to your feet to eliminate any kind of injuries or sores.
Energize: Drink plenty of water and keep yourself hydrated during workouts. Also, include some health fluids and nuts to gain instant energy.
Exercising is a healthy lifestyle and has numerous benefits. Congratulations to all of us that we have already started putting efforts in making ourselves fit. Happy and safe exercising to all!
Visit: Avontix
Tips for Safe Exercising -Avontix